Written by Molly Brown '19 to recount Wednesday, March 7, 2018:
¡Hola! We started the day having breakfast with our host families and then met at the school. From school we took a short hike and then split into three groups; my group first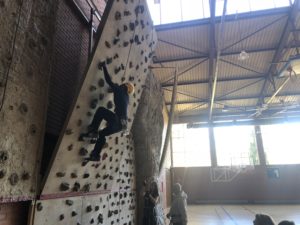 went to rock climbing. We did that for around an hour and half; Brian and Emme were really good climbers. Brian liked it so much that he stayed! My group then went biking and it was very fun and had a great view but a lot of us got to taste some Spanish dirt on the hills and trenches (we fell)! We then ate lunch on benches in a pretty park and then we went to our last activity which was archery. The instructor explained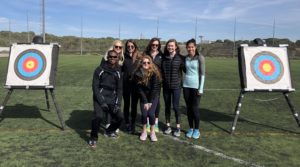 everything in Spanish and we even had a competition! We then all walked back to the school and played soccer and basketball until 5 pm, when their school gets out. After school we all split up but then most of us went to Heron city, a big shopping center with mostly restaurants, to get pizza and gelato for dinner!
We had a great third day and our Spanish is already improving!