Written by Elaina Tenfelde '20, recounting March 9th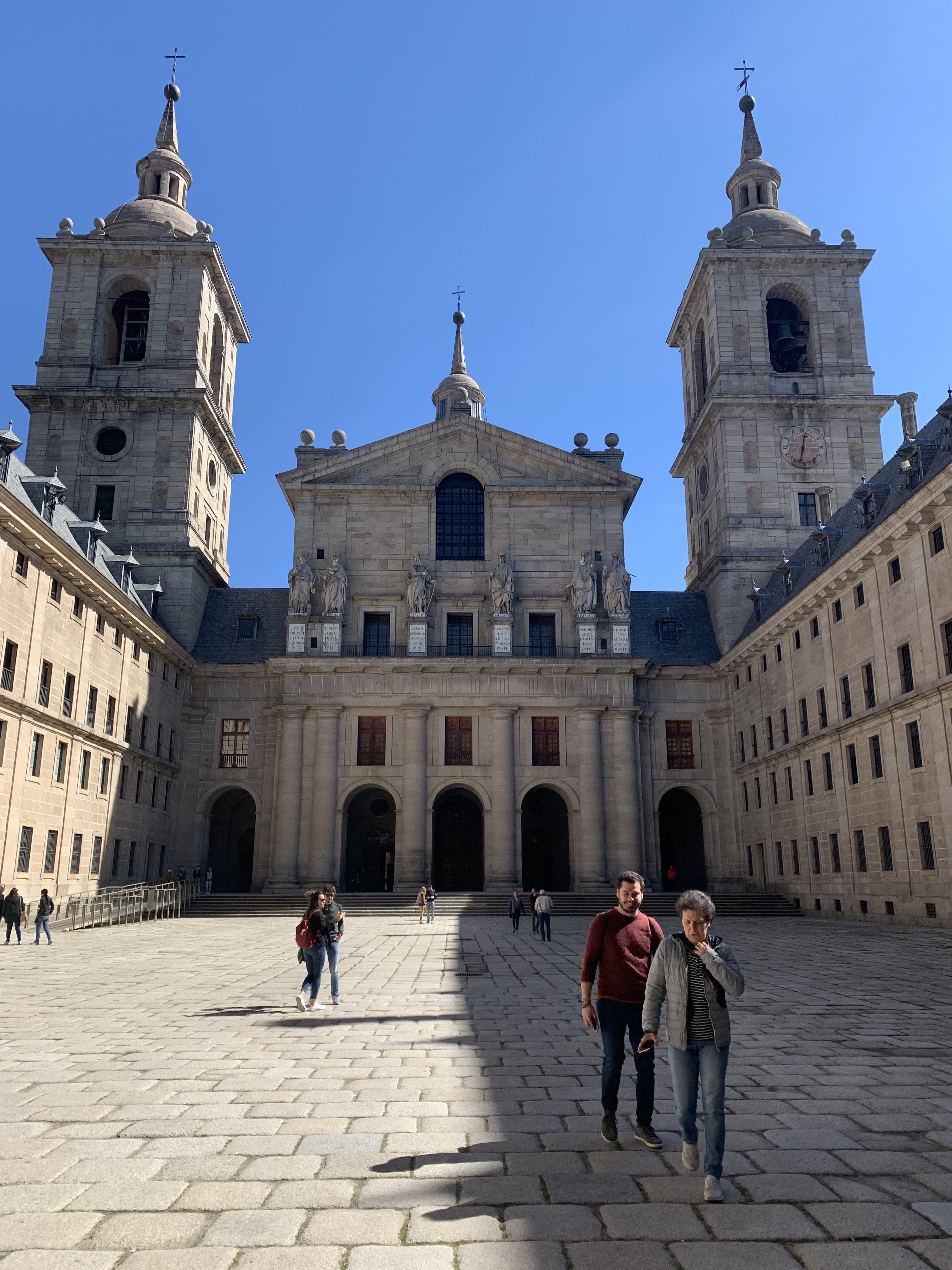 Hola! Today was our first, and only, full Saturday that we will have in Madrid. Therefore, the pressure was on to see and experience as many things as possible before the end of the day. I began my day at 8 a.m. when I woke up with the sun in my face and some birds singing outside. Not a bad way to start the morning. At 11:00 Gonzalo and I ventured over to Torrelodones to pick up Ashleigh and Alvaro. From there we drove to the Real Sitio de San Lorenzo de El Escorial in Madrid. Built in the 16th century on the orders of King Felipe II, the Sitio serves as an extremely popular tourist destination due to its breathtaking views and rich historical significance.
Once we arrived, we decided to go into the Monastery of El Escorial and take the self-guided tour. Looking back, I am so glad that we decided this because the monastery was BEAUTIFUL: gorgeous murals, majestic stone archways, and one of the most beautiful gardens I have ever seen.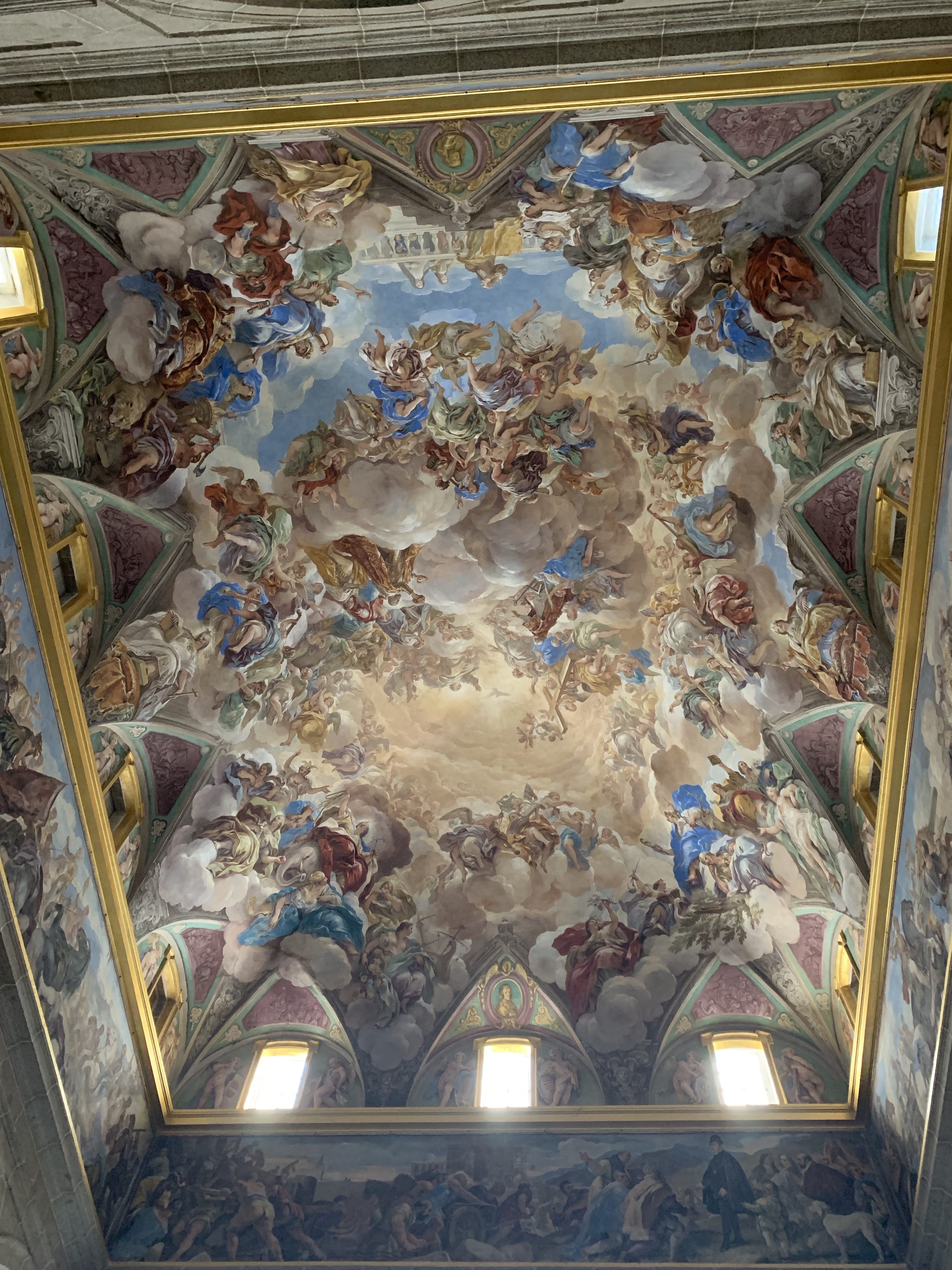 Personally, my favorite part of the tour was the artwork. The intricacy and style mimicked that on the Sistine Chapel (I think, I've never actually been) and the coloring was spectacular. There was on staircase that had biblical images all up the walls and covering the entire ceiling, so that you were completely surrounded by a rainbow of religion as you walked up it.
About 15 minutes later, we walked down to the lower levels, where the monks and nuns are laid to rest. While the marble and brass detailing was impressive, it was hard to escape that fact that you were surrounded by dead bodies. However, it was pretty cool to see the burial place for the kings and queens of the houses of Austria and Bourbon.