Written by Lelia Ottinger '20, recounting March 14th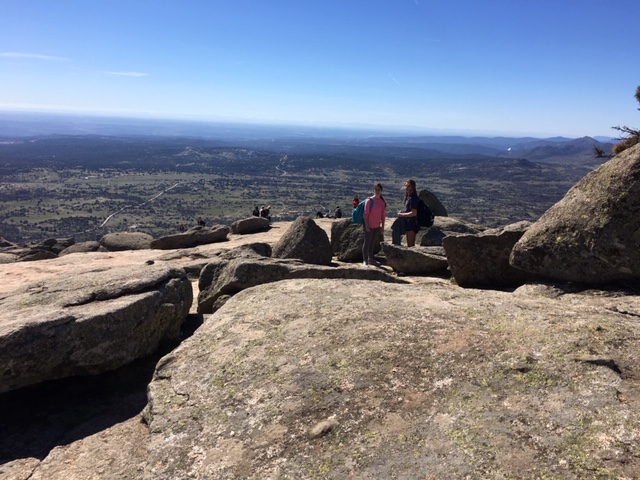 Today we started bright and early by taking a bus to the outskirts of El Escorial, the town where the famous castle and monastery of Philip II is located. We picked up our tour guide and headed to the beginning of the hike we would make to the top of one of the mountains of the Sierra mountain range. We started our trek, and after about 45 minutes of making our way up the mountain we took a little break near a fountain of natural spring water and a heard of wild cows. After our break, we continued on, with the hike getting harder and steeper as we went. But when we finally made it to the top, the views were well worth the difficult hike. We spent some time at the top, then it was time to head down the other side.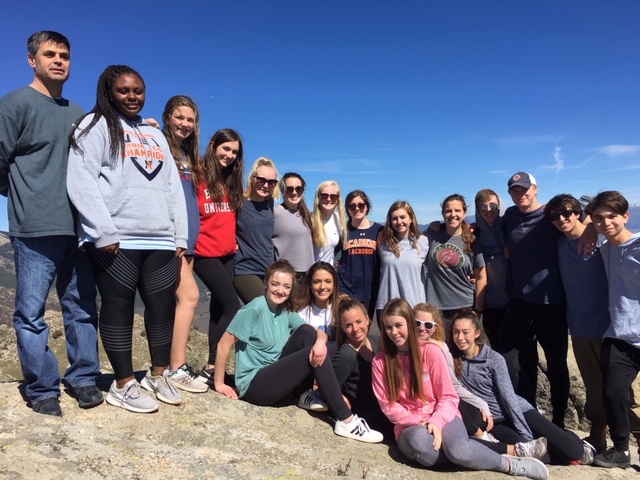 The way down proved very difficult as well, with almost all of us slipping and falling at least a couple of times, but we got to the bottom with few minor injuries and only one phone short of what we had at the start of the day. We all climbed back on the bus and napped on the way back to C.E.M.
Some of us headed to our favorite mall in Laz Rozas, Gran Plaza after school and ate an extremely late lunch and shopped for the remainder of the afternoon. It's crazy to think this is one of the last day of the exchange and all of us are extremely sad to leave our host families and this beautiful country behind.