Class of 2019
Lawrence Bernert ('19) ~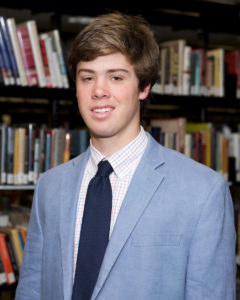 I applied to the Global Affairs Fellows Program because I have always been interested in military tactics, foreign policy, and politics.  This program has given me the opportunity to experience different cultures on trips and learn from different view points in meetings.  Adavya and I are studying Cryptocurrency and its future this Spring.
Daniel Moscoso ('19) ~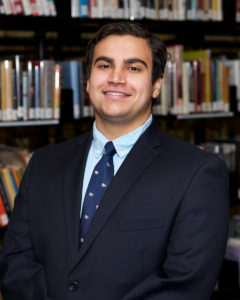 Since I was young, I have been fascinated by the intrigue of international politics and the beauty of cultures. The world is incredible complex, and the myriad of interactions between nations present a captivating dance of economic, military, and diplomatic steps. Furthermore, the truest from of human imagination is expressed through the plethora of diverse cultures which span the globe, and their study develops greater empathy and provokes deep thought.
Currently, I am working on creating maps of U.S. and NATO Unified Combatant Commands. Such commands have changed greatly over time, and a visual guide is essential to understanding the effects of different time periods.
Brammy Rajakumar ('19) ~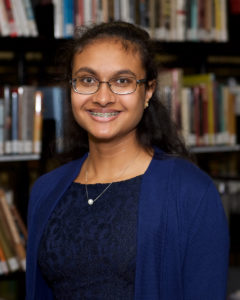 The Global Affairs Fellows appealed to me from the start because of the breadth of topics we covered and the emphasis on student-led projects. The Global Affairs Fellows dive deep into fields with which I initially did not have much experience, from indigenous rights to European economics, helping me discover and develop my interests, while we also delve into topics which have always interested me tremendously, like refugees and immigration. Now, I understand the world far better than I ever have and can attempt to pinpoint solutions to world crises and eloquently debate about them. 
Currently, I am working on my Global Affairs Newsletter, officially titled Inside Global Affairs, which is a semesterly publication geared to the Middle and Upper School students. It is designed to introduce and emphasize an understanding of people and events around the world, helping students make informed opinions on topics relating to the Middle East, Asia, Africa, the Americas, and Europe. This newsletter is in its third year, and it is distributed through history classes. I am also closely studying refugees and women's rights, with a focus on the Rohingya and the Syrian Refugee Crises, in relation to the conflict between Western ideals and cultural differences. I am pairing up with Ainsleigh Montgomery ('20), and you can see our project at Year-in-Review!
Arman Shekarriz ('19) ~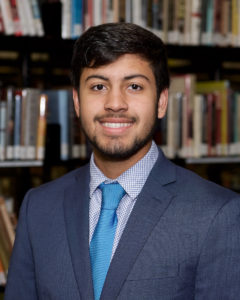 Originally in applying for the Global Affairs fellows, my goal was to achieve a deeper understanding of the cultures and governments around the world, as well as our own here in the United States. As many of my relatives are from other countries and many continue to live outside of the United States, I have been able to experience firsthand the prevalence of cultural and societal differences that I have had the opportunity to explore more thoroughly through the Global Affairs Fellows program. 
Currently, I am researching the political history and current state of Ugandan politics in preparation for a trip this summer and also working on a collaborative project on the United States' command units and how they have changed over time. 
Ellie Thornton ('19) ~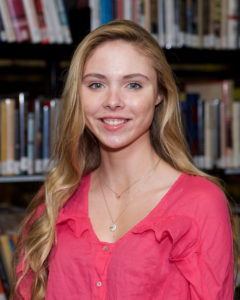 The Global Affairs Fellows is, in my opinion, the best way to broaden knowledge about politics, culture, and the world. I applied to build a foundation for leadership, and have ended up with invaluable problem solving skills. The fellows program creates a different breed of student, and produces a set of skills everyone needs.