At the very first E-Bell as a new member of the EDI Fellows, I made a promise to myself to make a thorough effort in finding my place in the Fellows program this year. Accordingly, when asked for volunteers for the planter projects, my hand immediately shot up, and later, a drill was placed in it. Being one of the sophomores of the group, I felt quite intimidated at first, but as the first month went on, I felt myself becoming more and more invested in the project. Through the wood cutting, measuring, and assembly process, I took the time to observe and analyze the older fellows and their skills gained from past and current projects. Additionally, I soon learned how to use a drill, a skill that previously seemed foreign and intimidating to me.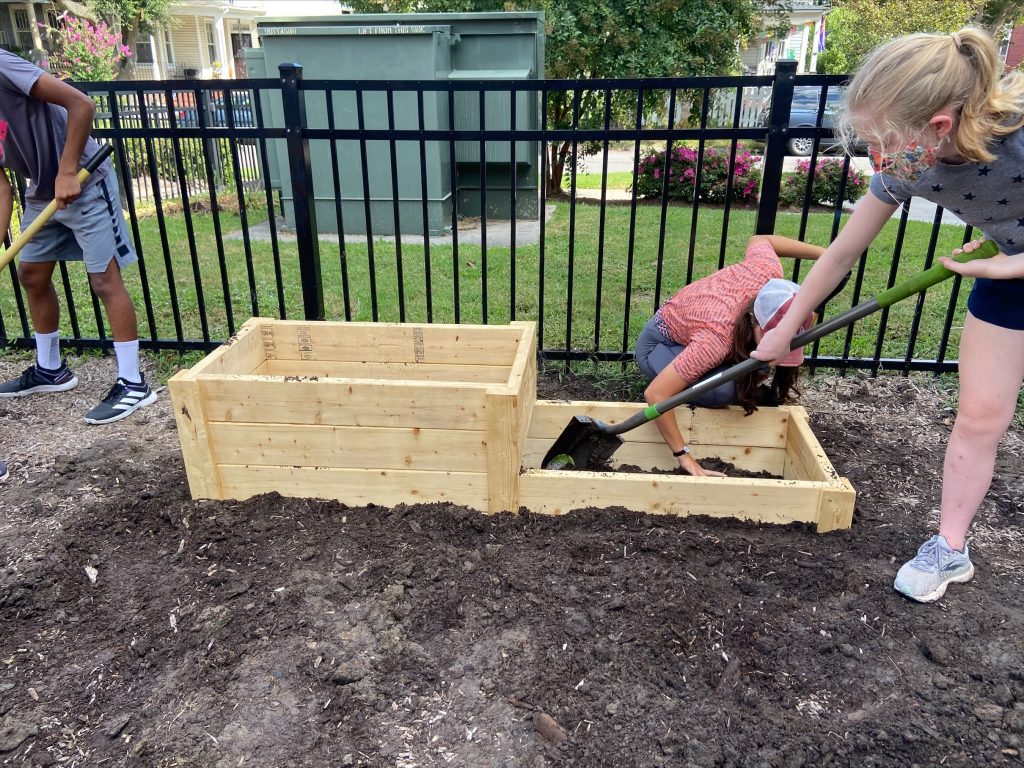 But while I found myself unfamiliar to the drilling aspect, I soon found other ways to voice my opinions throughout the project. I started by helping to measure and mark up the wood, and later began working as a guide. I also often came by after school to give the planters extra coats of varnish, and in addition to the building of the planter, I found myself much more accustomed with the people and goals of the program as well. When we finally installed them at the New School in Norfolk, I felt incredibly proud of the hard work that we had accomplished.
Ultimately, the planter project introduced me to various new skills and techniques that I had otherwise never attempted outside of Fellows, and through the duration of the project, I am beginning to find my place in the program.