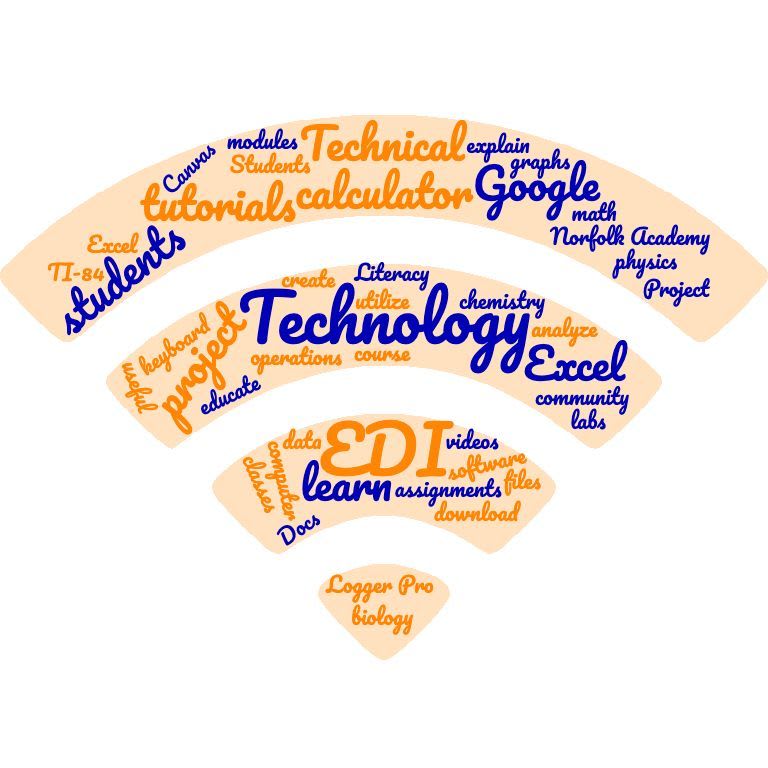 I have been working on EDI's Technical Literacy project to complete my Senior year as an EDI Fellow. The Technical Literacy project is currently a Canvas course; its modules contain videos, assignments, and quizzes that educate students about useful software and hardware such as Word and TI-calculators. Students often need to use computer and calculator software to complete assignments (physics, chemistry, and biology labs, math assessments, essays, etc.), but this software can be challenging to use. To introduce students to new software, the Technical Literacy Project provides tutorials for struggling students.
The project began with Excel and TI-84 calculator tutorials by Dr. Call and Dr. Vallery, and some EDI fellows have worked with them to create more content. In particular, I have worked with Olivia Danielson '21 and Christopher Asuncion '21 to create Google Docs tutorials. The Google Docs tutorials explain how to use keyboard shortcuts, download files, create footnotes, and utilize other Google Docs operations. I also worked with Dr. Vallery and Mr. Craig to create Logger Pro tutorials. Logger Pro allows students to create graphs and analyze data. Logger Pro, along with Google Docs, is used in multiple Norfolk Academy classes (and in college), so these tutorials will aid students in all of their areas of study.
The Technical Literacy project is an ongoing project; it could always use more content, so the Seniors in EDI will pass the project on to the younger fellows after graduation. Hopefully, this project will continue to aid the Norfolk Academy community as the years go on and is incorporated into teachers' Canvas courses to reach more students.