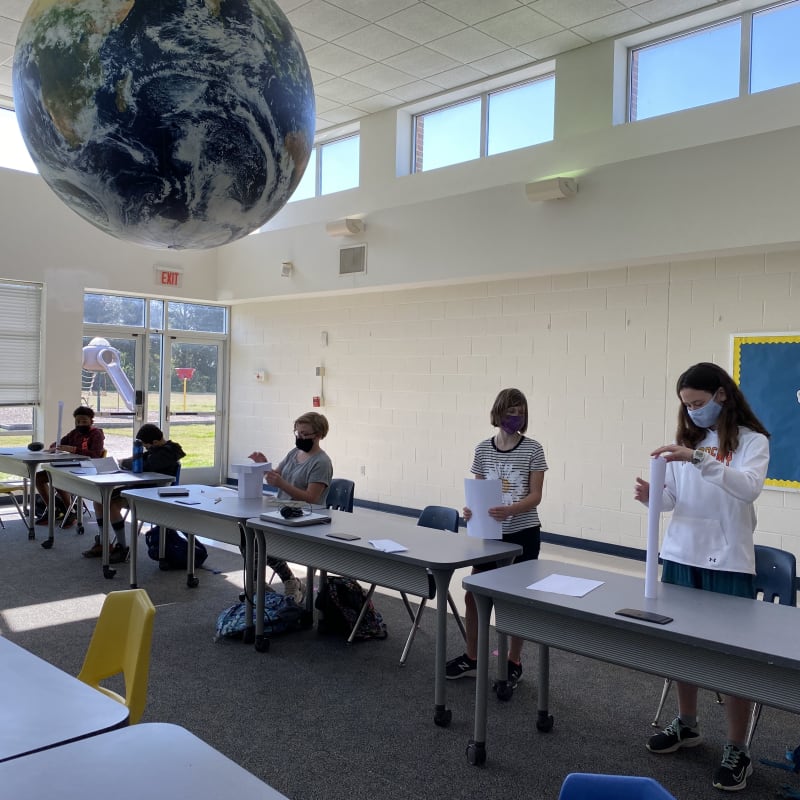 Educating children is one of the most important, and most rewarding, tasks to undertake. For several years the EDI in Aftercare program has attempted to do just that — to educate kids in the Norfolk Academy Aftercare Program about STEM subjects while also entertaining them and nurturing their interest. The program has gone through several iterations; it started two years ago with former Fellow Maguire McMahon ('20), and I, enticed by the fact that it was a project that required minimal engineering skill, soon joined. Last year, Maguire and I had begun to ideate some challenges when the coronavirus hit, and the project was forced to stall.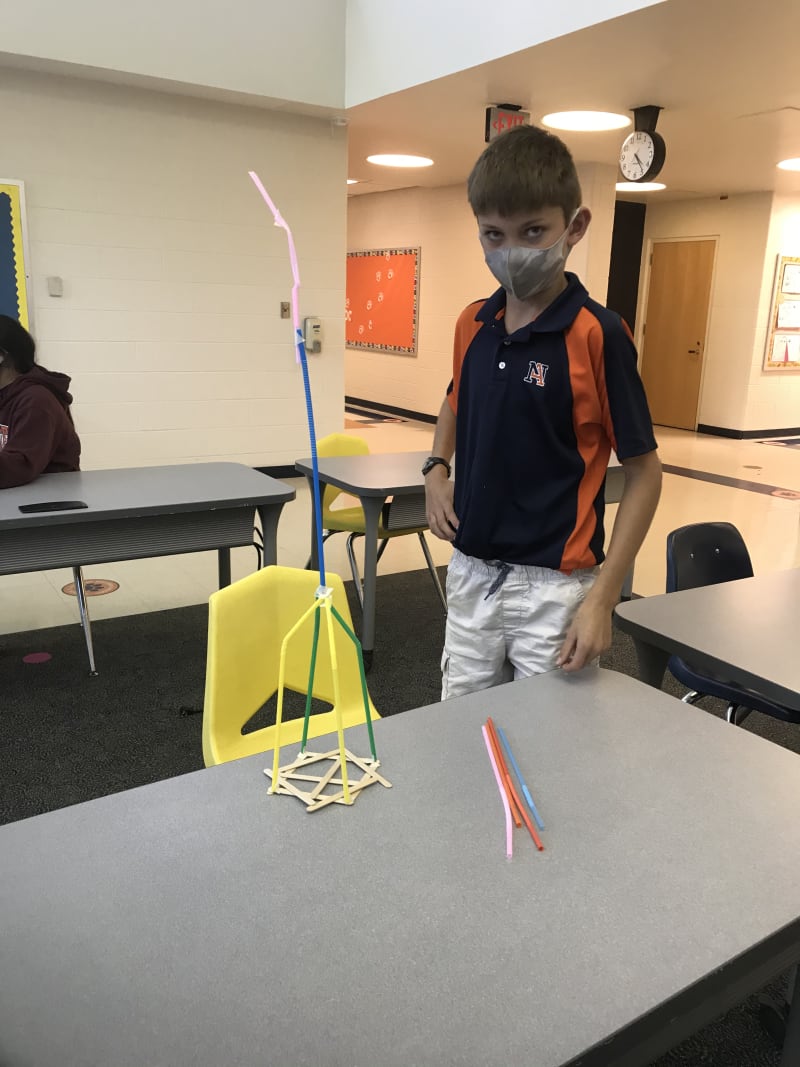 This year, the EDI in Aftercare team has expanded, my classmates Olivia Danielson ('21) and AJ Keels ('21) have joined, as has junior fellow Foster Kimple ('22). Our first challenge we brought to the 6th graders in Aftercare was to create a structure out of straws, popsicle sticks, and tape, and the tallest tower wins. For this challenge we stressed the importance of planning and prototyping, giving the kids two trials to perfect their tower. This challenge took place just before Winter Break as a sort of test run, to make sure the project would still work in this COVID-19 environment — it did. A few months later we re-established our partnership with the Aftercare program, and this time our goal was to focus on specific educational topics. We had the students make a sturdy table out of just paper and tape, showing them the value of certain geometric shapes when constructing something intended to hold weight. The next week we stuck with the theme of paper, this time having them build the tallest tower they could, again out of just paper and tape. The purpose of this challenge was to emphasize the importance of a strong foundation when trying to construct tall structures. Next week we intend to conclude this iteration of EDI in Aftercare with a surprise final challenge, and I hope that in this time we have inspired these kids to pursue their interests in STEM, or at the very least, showed them that science can be fun.
The future of this project is in good hands, with Foster Kimple eager to take the reins next year. He has plans to expand the project to Tidewater Park Elementary, using my work with the project as a platform from which to build. I am grateful and excited to pass on the project to someone as capable as Foster, but simultaneously I am sorry that my time with the children, and with the project, will soon come to an end. I appreciate all that I have learned from this experience, the value of adaptability, the strength of leadership, the usefulness of fun as a tool for teaching and learning. I will take these lessons with me as I go off to college, and for the rest of my life.