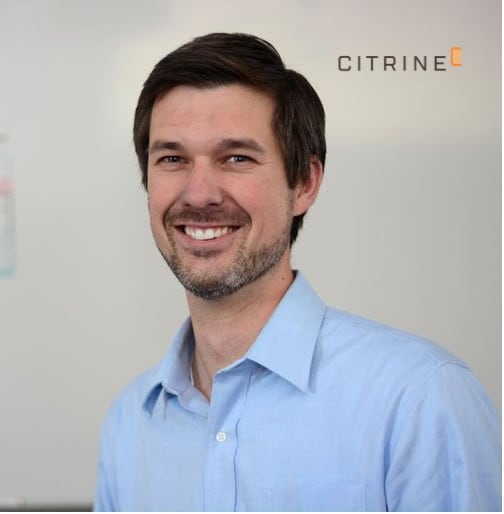 On Tuesday, February 16th, the EDI Fellows recently met with Greg Mulholland '03, CEO and co-founder of Citrine Informatics and NA alumnus. Over Zoom, we reconnected with Greg from our last visit to Silicon Valley and excited to hear an update about his work and company.
Mr. Mulholland spoke about his path to found Citrine Informatics – a path that involved his experience in technical research and development (R&D) and business. He emphasized to the Fellows that his background put him in a good place to understand the issues that face material R&D and then for him to create a company to solve some of those issues.
Citrine Informatics broke ground with its founding in 2013 by being one of the first materials informatics companies in the world. Materials informatics is the practice of applying machine learning and data science to the search for materials with engineered properties, such as more weldable or more durable.
One notable success was a collaboration between Citrine Informatics and HRL Laboratories to develop the first additive aluminum alloy that can be 3D printed. Aluminum is used for a huge range of applications, especially when metal parts need to be kept light. Unfortunately, conventional milling of parts produces a lot of waste. Metal 3D printing is accomplished by putting down a metallic powder and sintering lines of the metal together with a laser. Excess powder can be collected and used again meaning that 3D printing a metal part creates much less waste than milling. HRL had a list of over 11 million combinations of possible aluminum additives to test. They approached Citrine for help narrowing the list of possible candidates. Citrine applied their machine learning software to what HRL knew about the materials they were considering and reduced the number of options to one-hundred candidates. Citrine's help took years off this process for HRL.
In addition to speaking with students about his company Mr. Mulholland shared his path to founding his own company and more broadly about how innovation works. He encouraged the Fellows to think at the boundaries of problems to find opportunities. Citrine Informatics is not the best materials company in the World or the best programming company in the World, but they are the best at doing both. He advised them to constantly question their process and ask how they can do things better to reach the outcome they are pursuing.