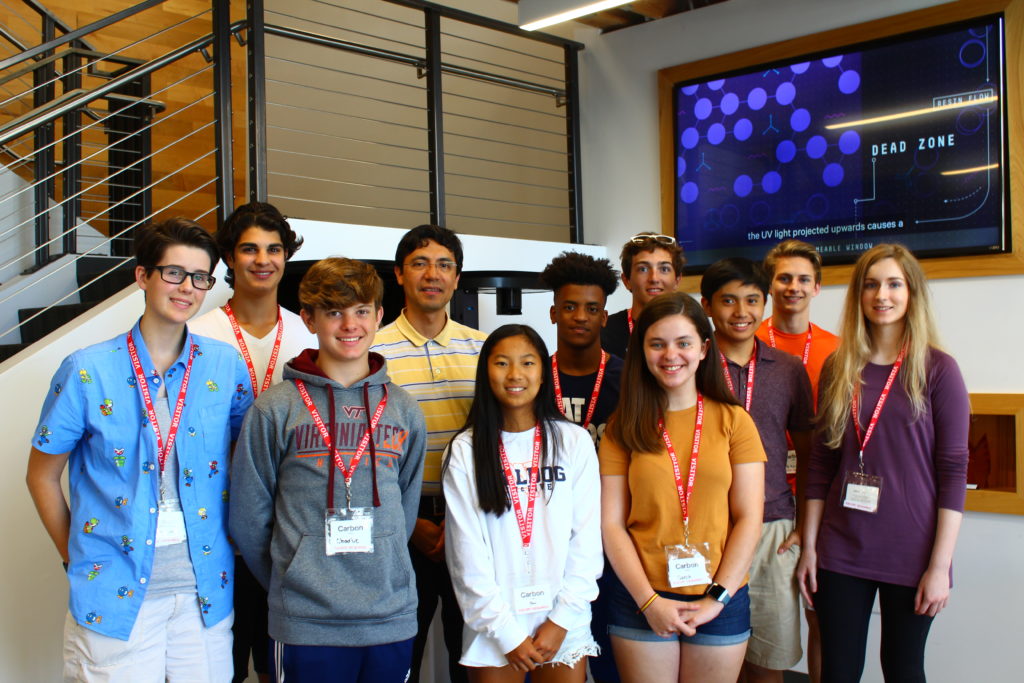 On July 15, the Senior and Junior cohorts of EDI Fellows spent 8 hours in airports, waking up very early to arrive at the Norfolk airport at 4 am. When we arrived at the San Jose airport, everyone piled into the 15 passenger van and we went across the street to In-N-Out Burger, which would be our first meal of the week. Soon after we were on the road again and headed to go to Carbon, Inc. to meet with Dr. Rene Lopez.

Carbon develops 3D printers that are then rented out to other partners or companies. These 3D printers have been used for many things, including Adidas shoes. The way the printer produces these objects is by projecting an image of UV light onto a liquid polymer to form a solid layer by layer, instead of printing it point by point – the traditional filament-based 3D printing method that we use at Norfolk Academy. After our tour, the majority of the group were experiencing jet lag, so a quick pit stop was made at Starbucks.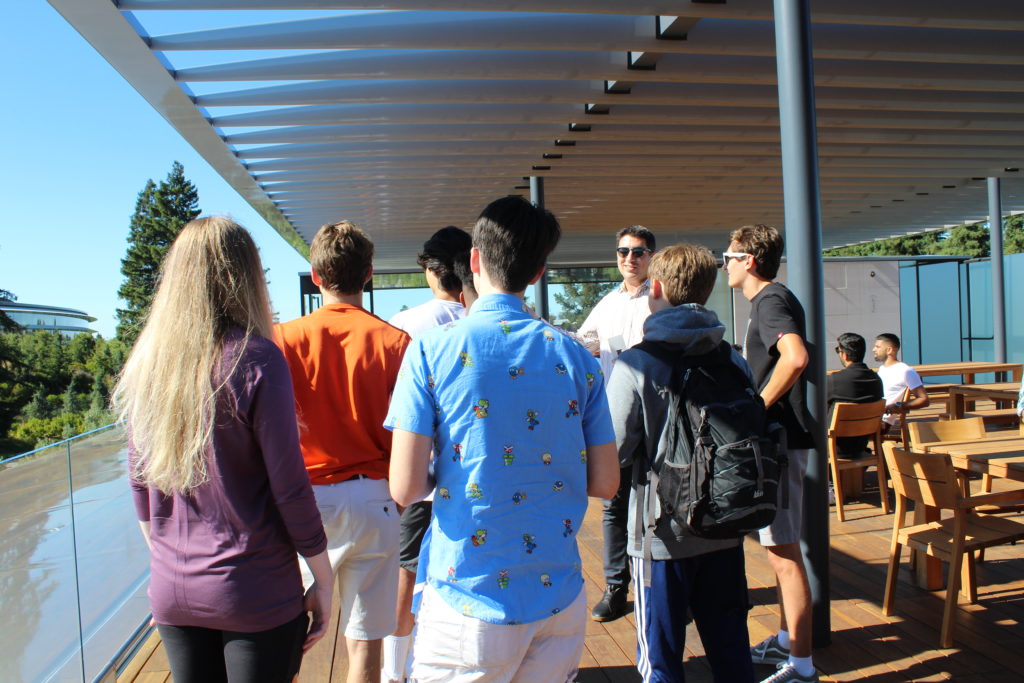 Following our Starbucks run, we headed off towards Apple Park to meet up with some Norfolk Academy alumni. There was a virtuality reality space, where we could view other Apple offices through the use of IPads, and a balcony to view the ring building, where most of the work goes on. Of course, most of us got caught up playing with the phones and seeing what merchandise they had for sale. Our day ended with dinner at Doppio Zero with the two alumni. Between chowing down on pizza and pasta, questions were asked, relationships were made, and laughter could be heard.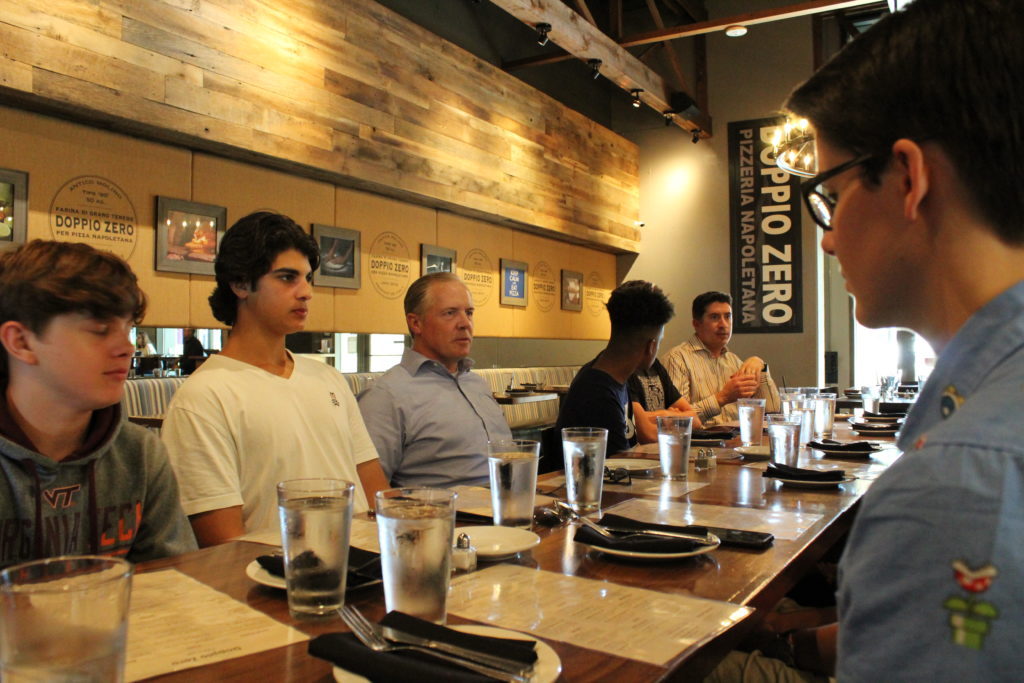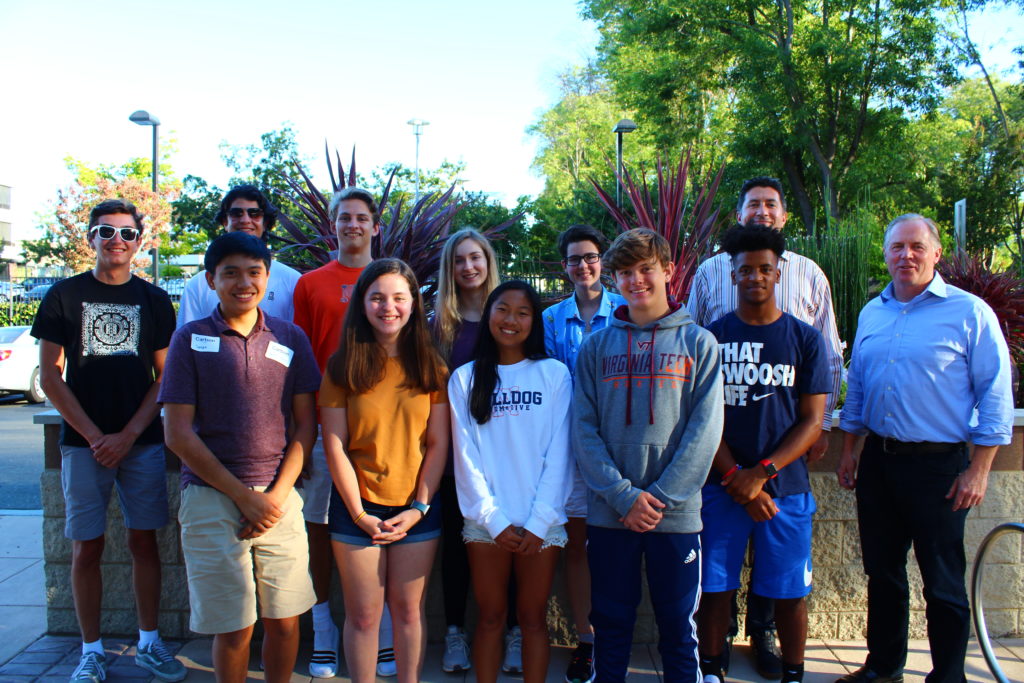 While our day was fun, arriving at the hotel may have been the best part, but that could have been due to the fact that we were all still tired.