Today we had our culture day! Although we were all sad to not be able to teach, we were excited to explore the Dominican Republic. We started off the day with some yummy pancakes to fuel our long day. We then took a private bus to the cemetery of Monte Cristi, where we learned that in the Dominican Republic, tombs are above ground because of the water levels, and there is a jefe, or boss, to whom people give offerings for good omens. It was interesting to see the class system shown through the tombs, but everyone is welcome.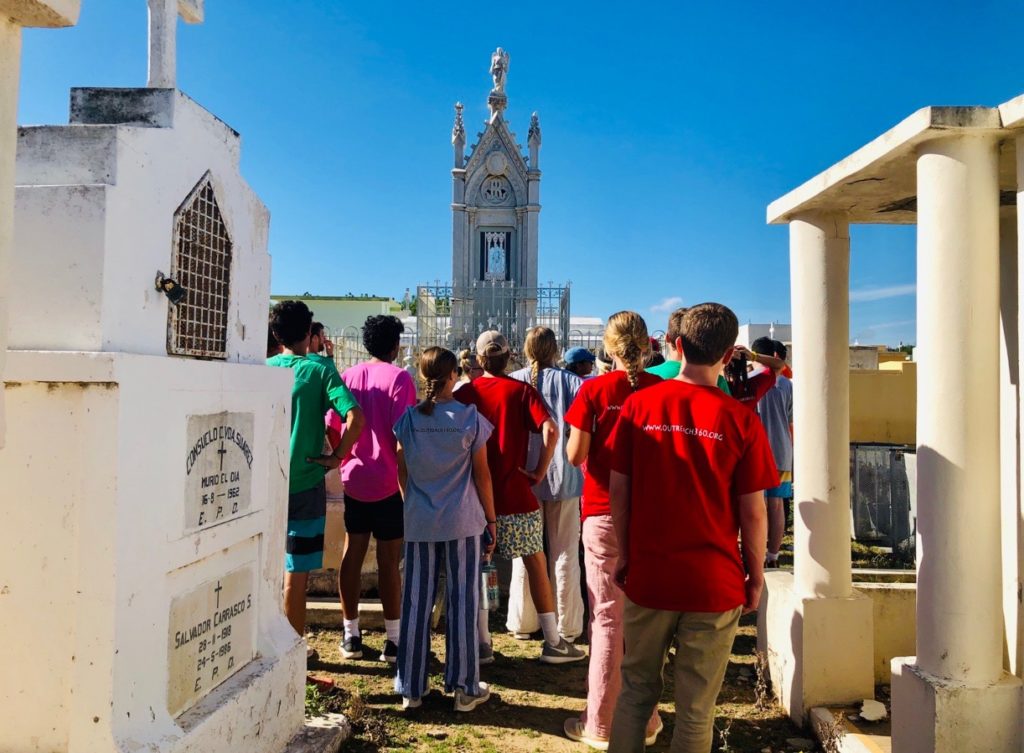 We then visited the Cuban museum, where we learned about Jose Marti and Maximo Gomez, who signed the Cuban Declaration of Independence.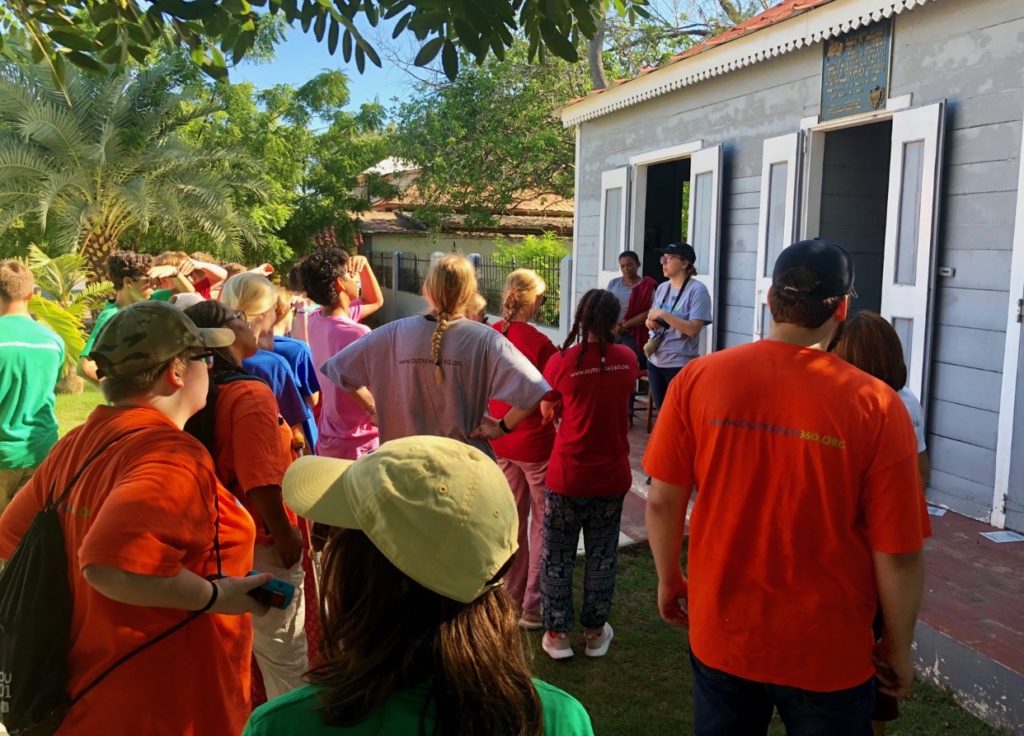 Then, it was on to a five-generation banana farm. We learned the interesting process of how bananas grow, and the owners were generous enough to give us our own bundle of bananas!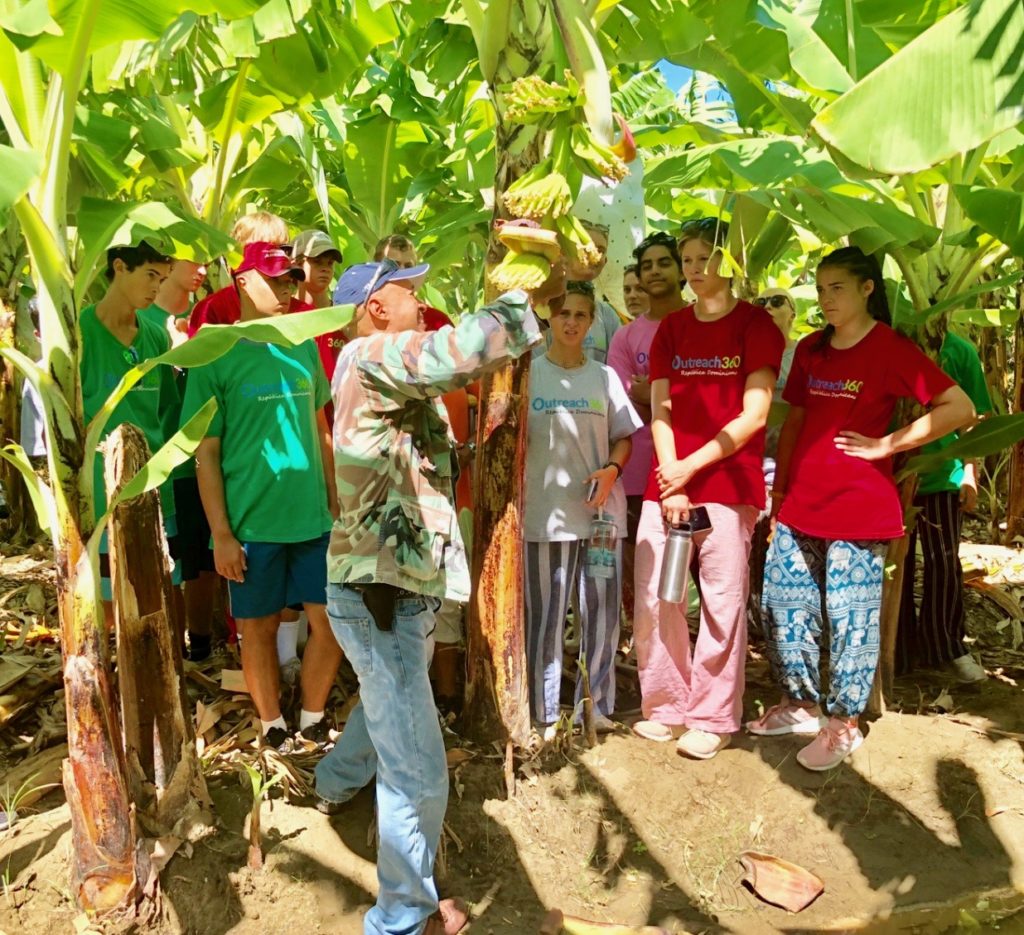 Afterwards, we were treated to lunch at a local caterer, and it was delicious! We then stopped at a souvenir shop before our hike on El Morro, a beautiful mountain. We swung on swings at the top of the hike and then went into the ocean at a private beach below. It was gorgeous! We spent the rest of the afternoon playing in the ocean, playing frisbee on the beach, just having a lot of fun together.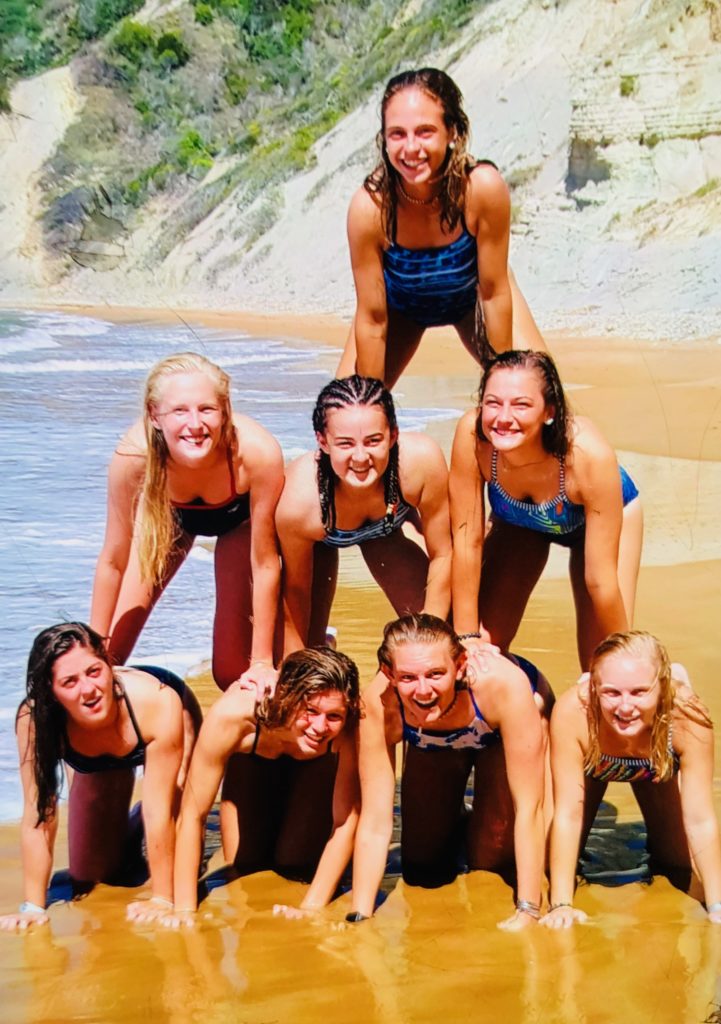 To end the day, we came back to Outreach360 where Leonardo, the artist, delivered his paintings, and we all shared in a closing ceremony.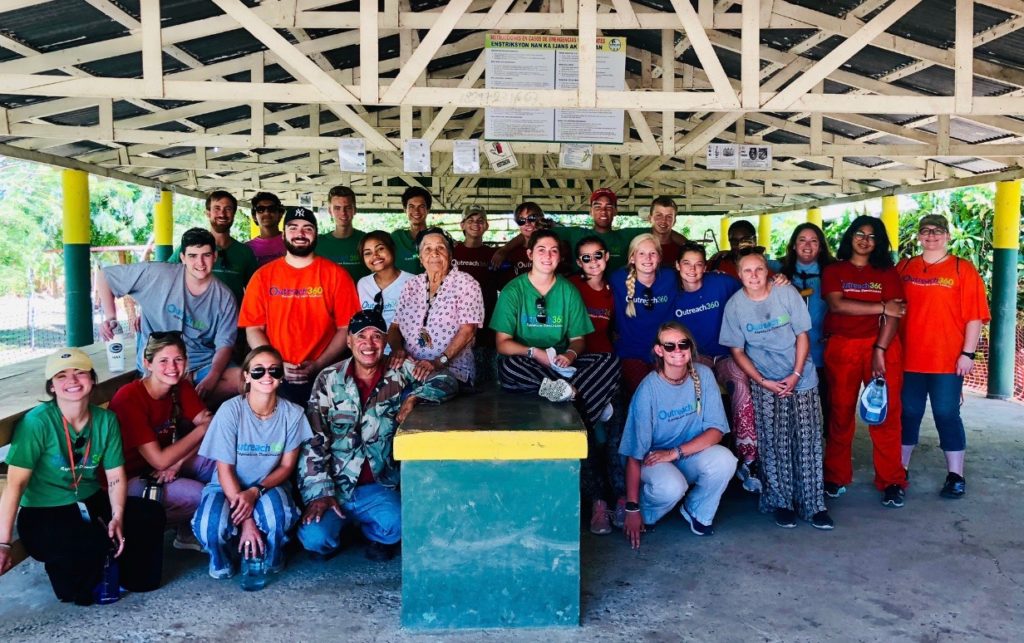 Following dinner, we went to the supermarket, ice cream shop, and juice café one last time. This experience has been awesome for all of us, and we are sad to go, but we are grateful for everything!