It was an early morning. Some of us woke up at 5:00 a.m. and walked to the beach or nearby El Morro mountain to watch the sunrise. We then returned for breakfast at 8:00 a.m. where we had toast, scrambled eggs, and fresh pineapple! Then, we packed up and left for our second day at Colegio San José. Knowing the children already and knowing what to prepare allowed the majority of us student-teachers to feel that the second day was more productive and fun!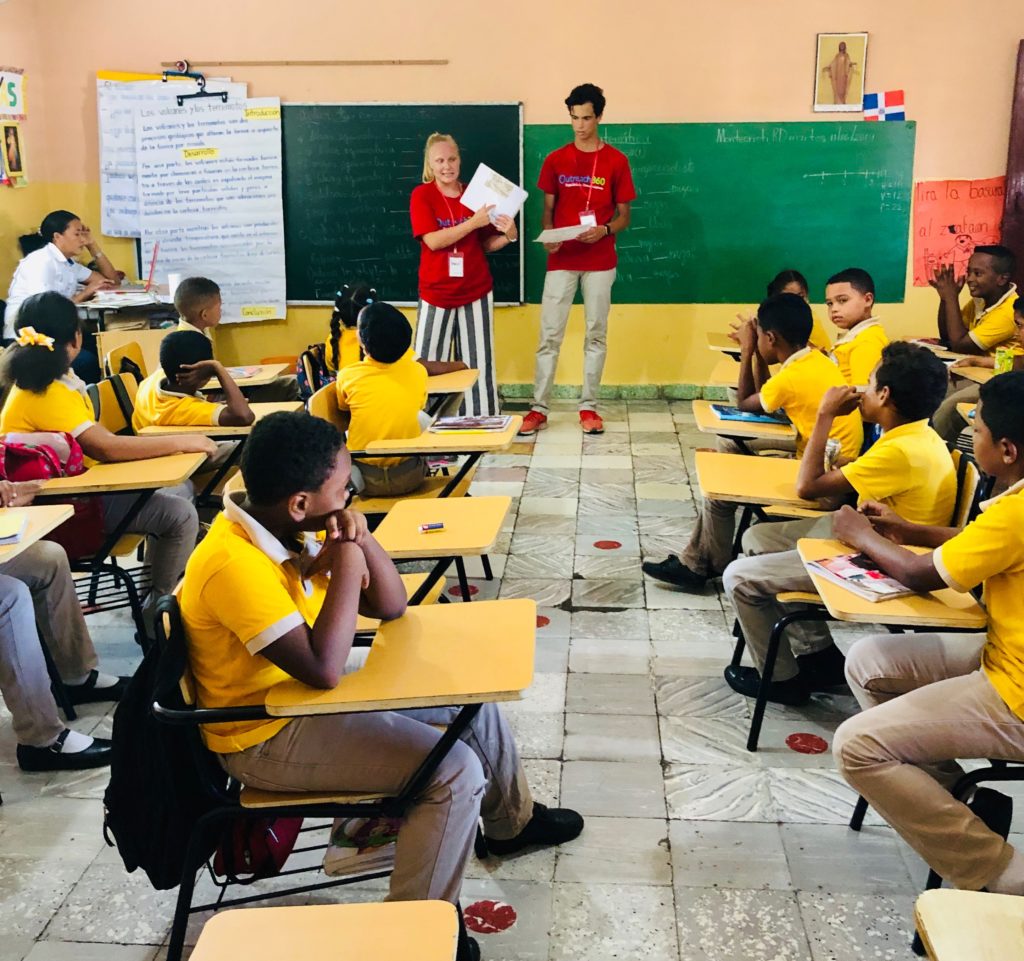 We finished our morning teaching session by walking back to Outreach360, but not before stopping for the most delicious fresh juice–mango, pineapple, and guava.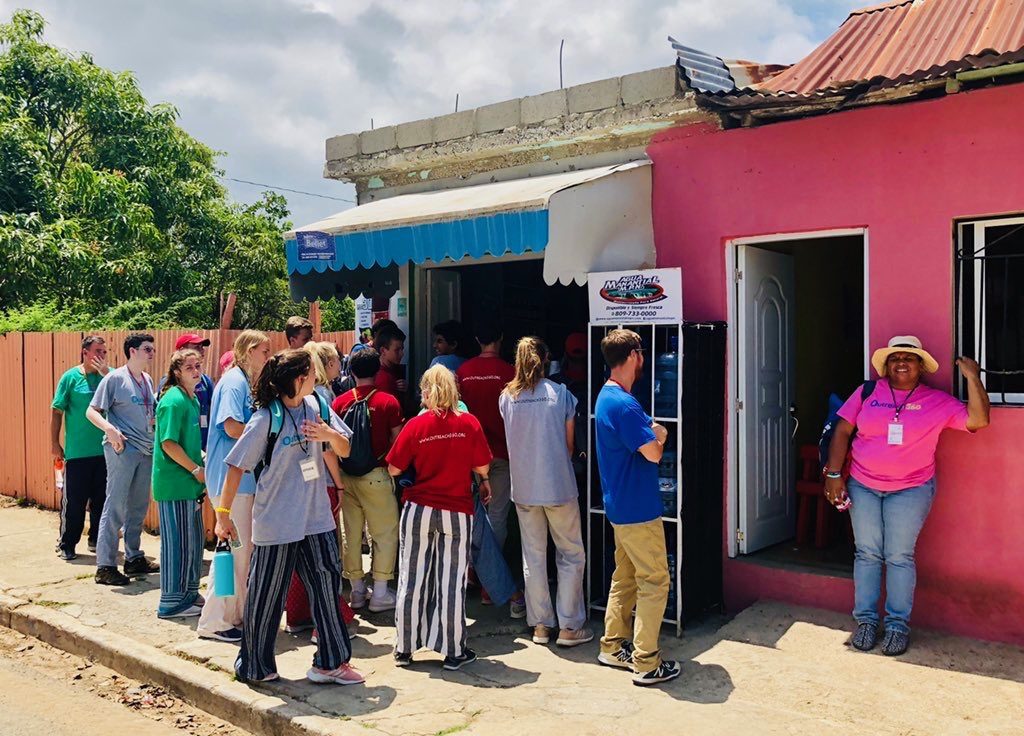 We then ate lunch–rice and beans, eggplant, and watermelon–followed with an Outreach session on service philosophies. We enjoyed an hour of siesta time when we all played cards with each other. At 2:00, we started planning our lessons for tomorrow and worked on the curriculum for our afternoon English Learning Center classes, which showed improvement from our first day!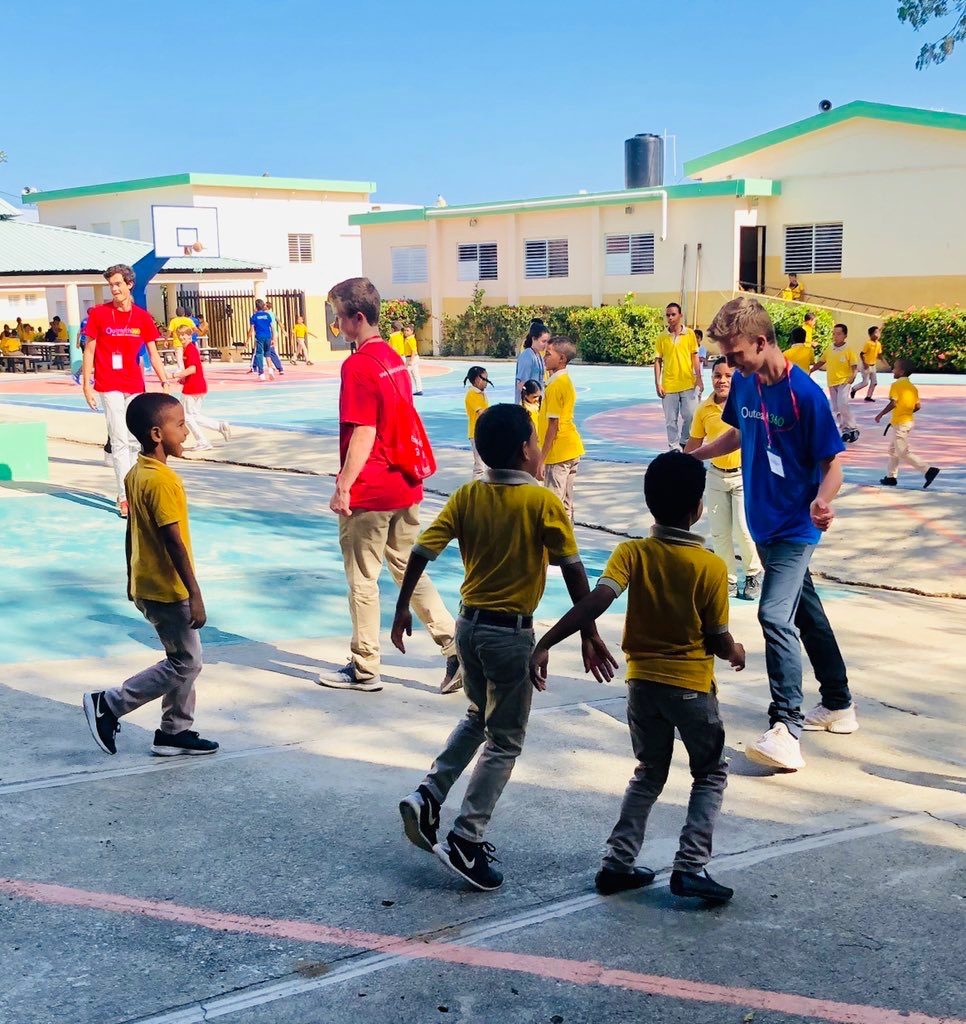 Dinner was a treat–Taco Tuesday. It was definitely a fan favorite. They also made fresh pineapple juice for us–delicious! We then had a short Dominican history lesson, followed by a great competitive game to see what we remembered. Then, we watched a movie titled In the Time of the Butterflies, based on the true story of the three Mirabal sisters who were murdered in 1960 for their part in an underground plot to overthrow the dictatorship. We learned about the dictators of the past and now have a deeper understanding for the troubles that women have had to overcome in the DR. We ended the long day with our group reflections and prepared for tomorrow. Goodnight, NA!