Today, we spent the morning learning about the East Coast Migrant Head Start program, which teaches the children (aged 6 weeks to 5 years) of seasonal and migrant agricultural workers in the region. Beyond just providing care and education for the kids, they help support the entire family through a variety of services. Nearly every Global Health Fellow got to spend some time playing with the kids on their playground. In my case, Liam Sullivan and I played soccer with an awesome kid, though unfortunately we couldn't get him to tell us his name. Jen and Abby raced a few of the girls on their tricycles, and Varish turned into a lego head while building with a few kids. It was really interesting to learn how much their enrollment has shifted on the Shore over the past several years, as the migrant farmer population has decreased due to immigration policy, and just the men are coming now instead of bringing their entire families. Transportation is also a huge issue for the families, as it seems to be highlighted as a top issue on the Shore in nearly every conversation we have had with organizations this week.
After our time with the Head Start Project, we visited a local plant nursery, where they manage over 200 acres of farmland. We toured the property on the bus, and asked one of the workers about the conditions regarding migrant workers. In the nursery's case, a large portion of their employees stayed for several years due to the good pay.
After this, we drove up to Onancock to kayak on Onancock Creek for the afternoon with Bill and Mary Burnham of Burnham Guides. We kayaked for a few hours, two people per kayak. I was yet again with Liam, and we led the pack. The guides were fantastic, and told us about the state of the watershed, including how invasive plant species are catalyzing shoreline erosion. It was an absolutely beautiful afternoon and a fun way to see the natural beauty of the Shore.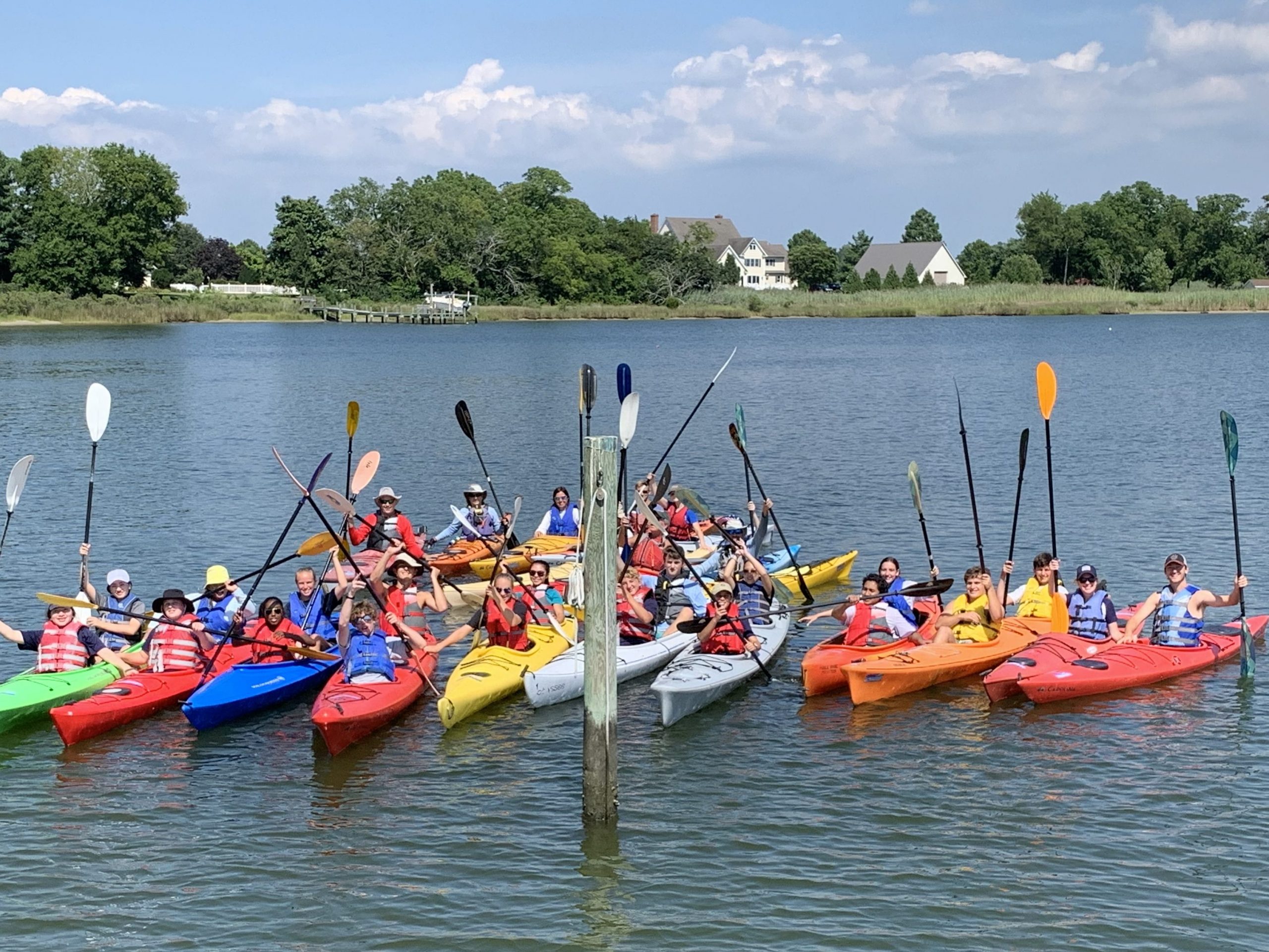 We went to dinner nearby, where we wished a very happy birthday to our amazing bus driver, Roy Newton. After we got home to Cape Charles for the evening, we worked in our case competition groups – coupling case comp work with a bake-off. Each case comp group brought a baked good creation to our evening ANCHOR reflection session, and they were judged by appearance and taste. The lemon bars with strawberry flowers took the appearance category, while the classic brownies won the taste competition. Our leaders of the day, Gavin and Julianne, shared their personal stories about why they became Global Health Fellows and why the program has been important to them.