Written by Avery Britt '22
Ah the rain… normally synonymous with groggy and sad moods, our Global Health Fellows persisted in spite of the weather conditions. We started our day riding on the bus to Onancock, heading to the Foodbank of Southeastern Virginia and the Eastern Shore and No Limits Eastern Shore. The bus ride was full of plenty of fun games and program bonding, including Contact, a word-guessing game. Arriving at the Foodbank, we were met with what else but rain! A downpour soaked our bags and shirts as we hurried into the warehouse. When we got into the foodbank, we got a brief introduction to all that the organization offers. They serve about 13,000 of the 68,000 people on the Eastern Shore, which while a sobering reminder that many people on the Eastern Shore are food insecure, it was also heartening to know that the foodbank has the reach to care for all these citizens. After our intro, our group split into two for the first time. With half of us heading to No Limits next door and the other half staying at the Foodbank warehouse, we began our journey to discover what these organizations bring to the Eastern Shore community.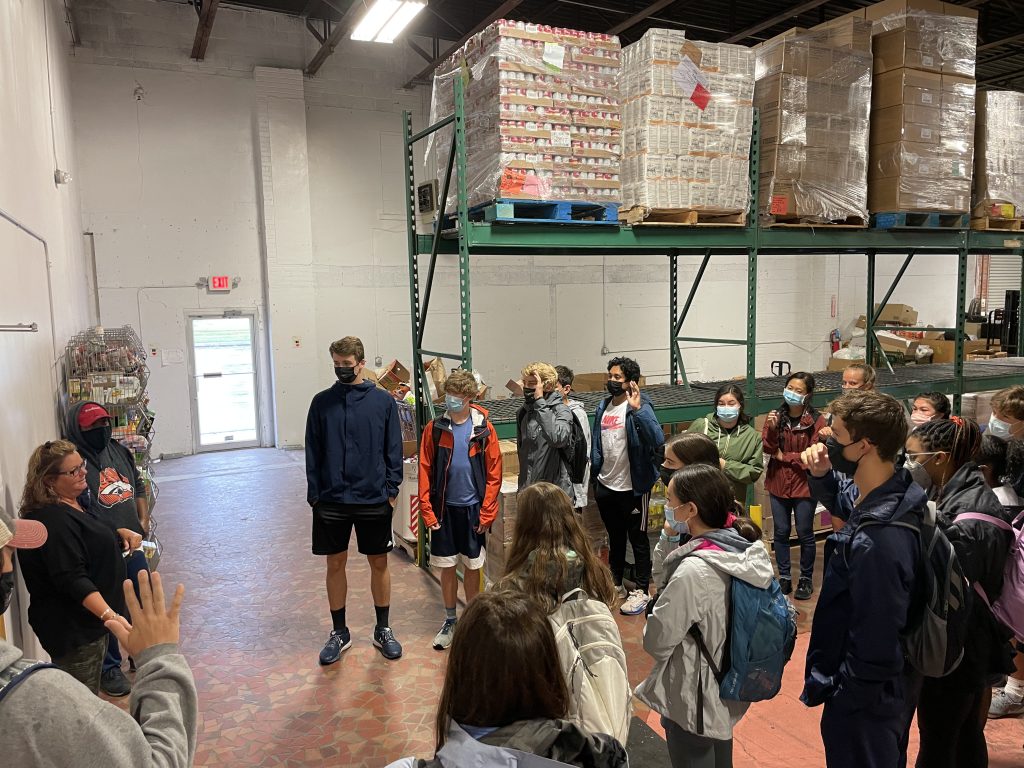 Personally, my group stayed at the foodbank during the first rotation. We continued our game of contact from the bus to fill the quiet that we had as we packed grocery bags full of fresh potatoes. We probably got through at least 100 pounds of potatoes, but we didn't stop there! After we had finished packing this starchy vegetable, we moved on to its leafy green brethren. Although it's hard to measure greens in weight, my group of six bagged about half as many greens as potatoes. The work of the six people stationed at the food bagging section seemed to surprise all of us because we completed our bagging job pretty quickly. My group of six then merged with the other group working with sorting through expired food. The fellows sorted through carts full of potentially expired food, getting to put a lot of it back on the shelf to be enjoyed by a family, but also unfortunately having to throw too much of it away because it passed its date. But we completed that job just as quickly as the bagging job! So, the fellows moved on to a different type of bagging. The entire group at the foodbank (group one was we were demarcated) formed a Ford Automotive-esque assembly line to pack to-go bags full of different items. My portion of the assembly line included adding peaches to the bag that would eventually be rolled up and placed into two big, empty containers, which we filled up!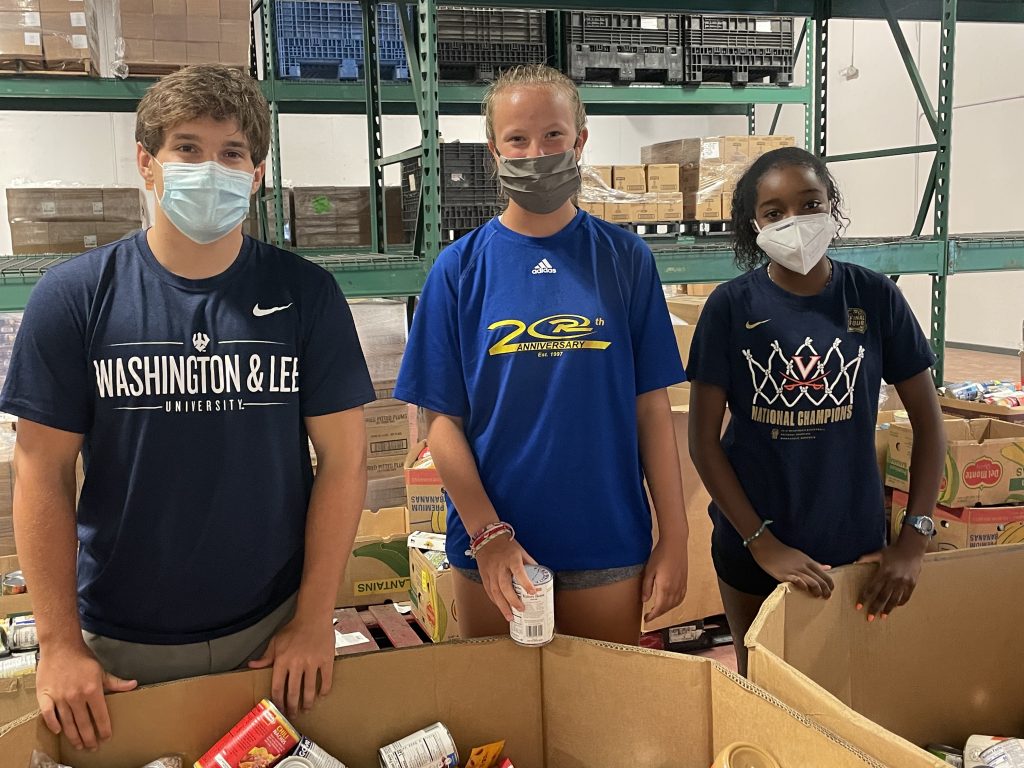 The foodbank was a wonderful experience, but we had to switch out so that the other group could have their chance. But before we had the opportunity to experience No Limits, we ate a tasty packed lunch in a screened-in porch adjacent to a chicken coop—a coop which we later found out belonged to the No Limits team. No Limits is an organization which provides activities for clients with traumatic brain injuries to improve and maintain the parts of the brain responsible for cognition, attention, memory, movement, and communication. They also provide information and referral services for brain injury survivors. At their center, the Global Health Fellows got to play a few rounds of cornhole with the guests before talking about the ways teenagers can prevent traumatic brain injury. Even though my team lost the cornhole, due to an 11th hour comeback from our counselor, Sarah, the game was definitely a highlight of the day and probably even the entire trip. 
Post-No Limits, the group returned to the bus, where we continued with our game play. Specifically this time we chose to spend our bus time playing with the people in our cohort (grade level). That 45 minute bus ride flies by when you're playing a great game!
Upon our return to the condos, we went right into a quick walk to the beach where we enjoyed various spike ball and soccer games. The walk to and return from the beach featured a lot of great conversations had by everyone in the GHF Program. We all then had a delicious dinner of tacos cooked by our 23s and 24s. After the dinner, we had more time to work in our case competition groups with all of us coming up with pretty great ideas to help healthcare workers in Dougherty county with mental health during and post-pandemic. 
We ended the day with a debrief and reflection led by our leaders of the day, Mariana '22 and Gavin '22. All in all, it was a great day despite the icky weather. And, we hope that tomorrow will bring more fun, adventure, and (hopefully) sunshine.