Written by Shelby Brown to recount Friday, March 9, 2018:
Today we started the day off walking around Las Rozas for a scavenger hunt with our host students, then we had an incredible opportunity to go to City Hall and talk to the mayor.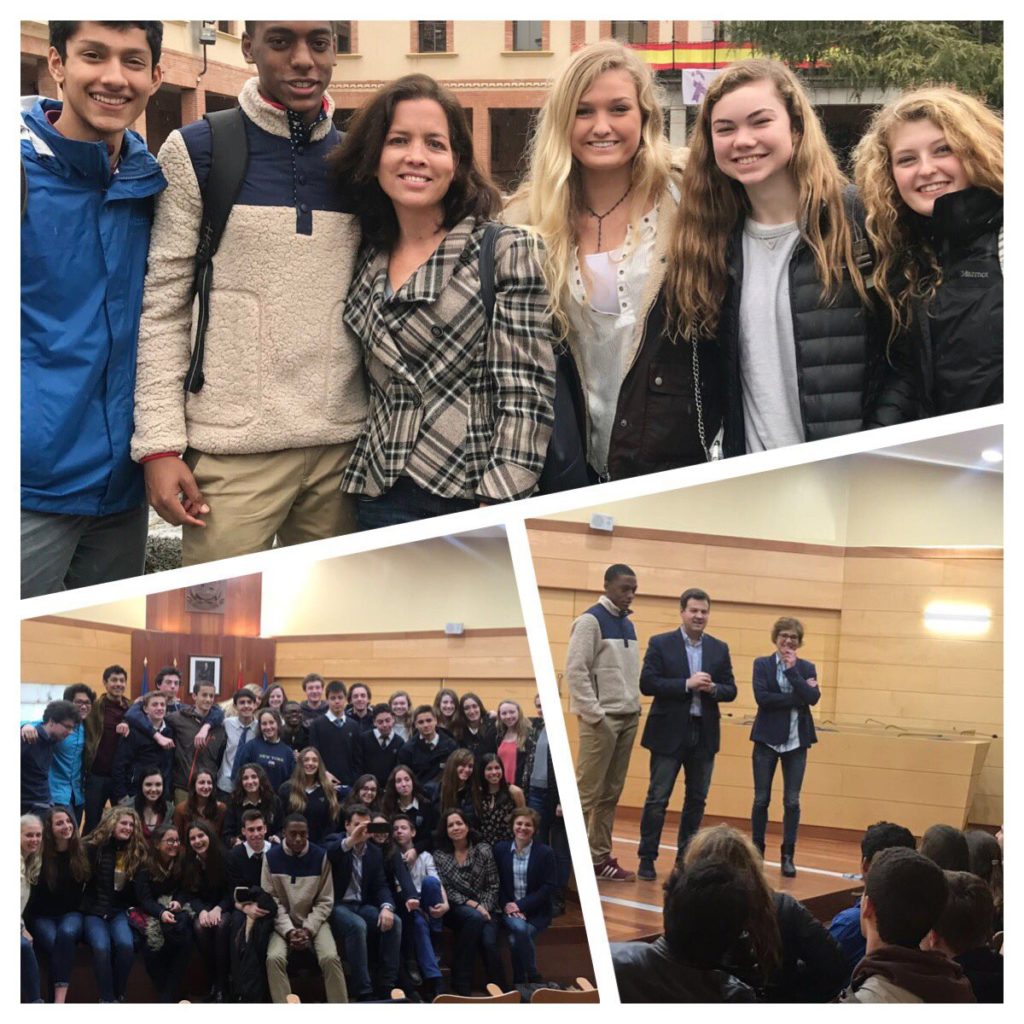 Afterwards, we had an hour before lunch so we walked around the plaza and looked at the shops. Then we returned to the school for lunch, which today composed of a few different things including arroz cubano, vegetable rolls, and tortillas de patatas.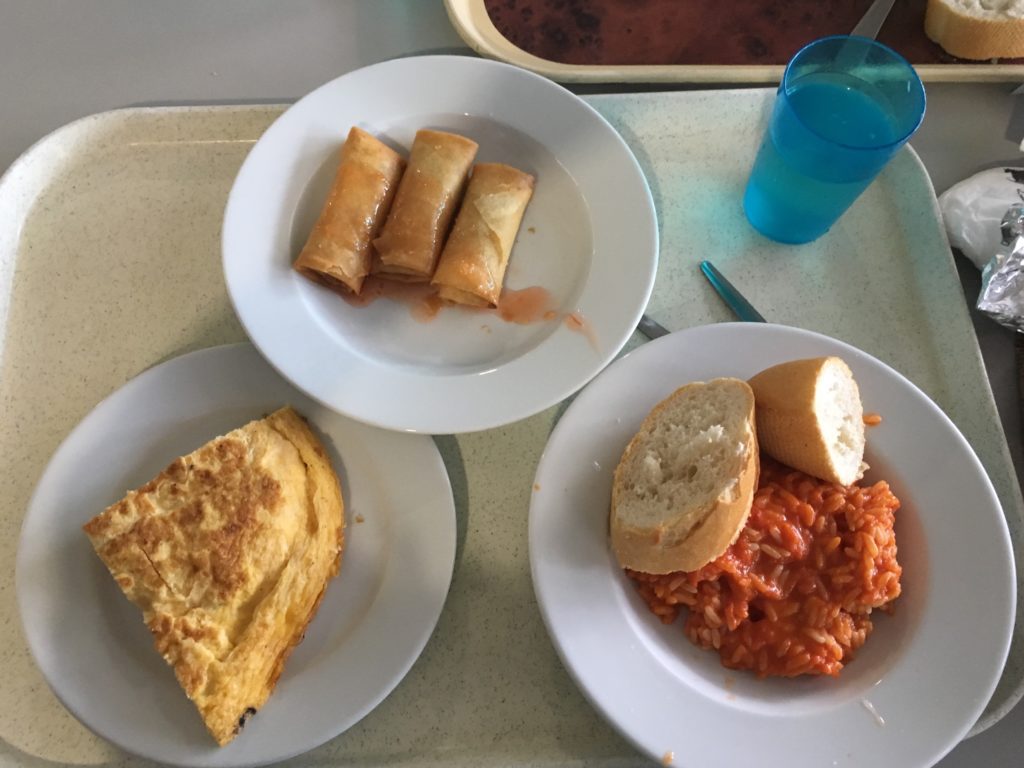 Then we shadowed our host students for a bit before congregating in the gym for the college fair. There, we learned about college programs in Spain. After school, we all went home with our host families. My host, Alicia, took me shopping at the mall and for frozen yogurt, which was the perfect way to jumpstart the weekend!