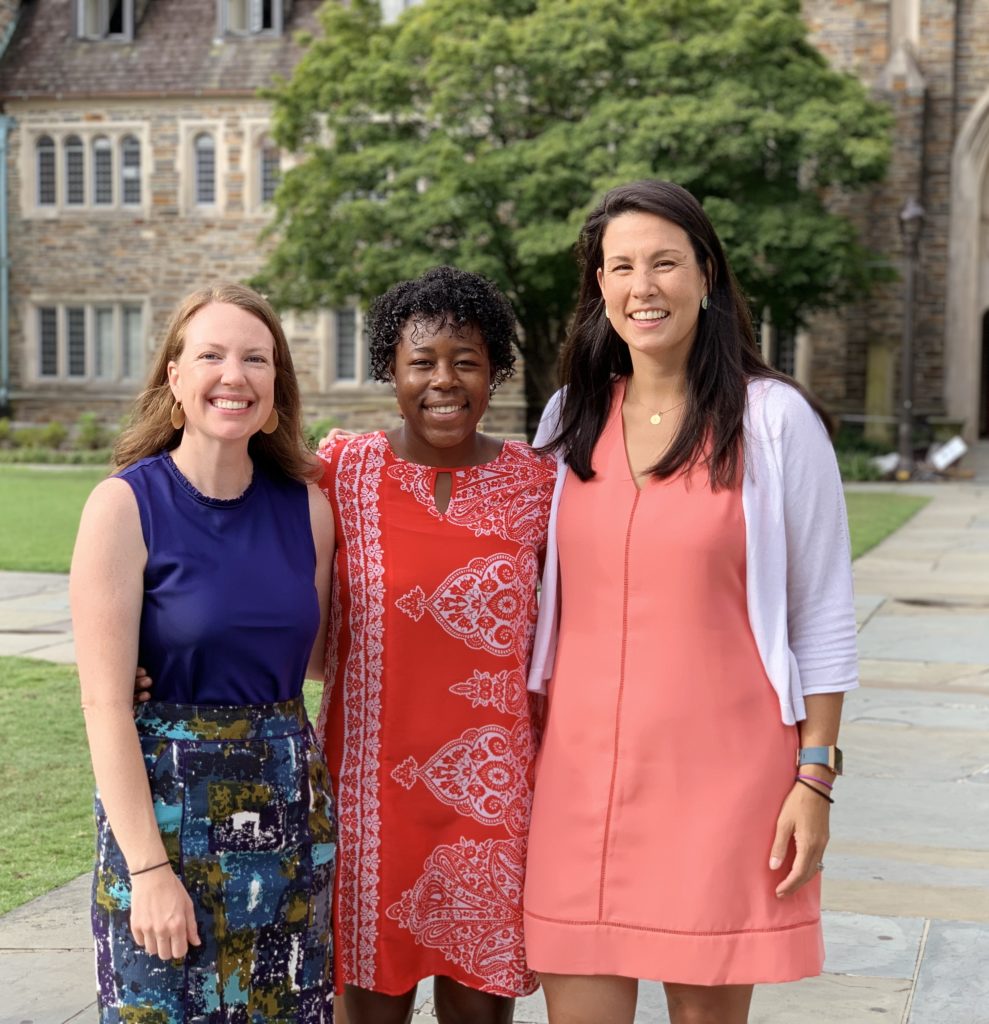 Mrs. Sarah Kaneko Goodson '99
Director, Global Health Fellows Program
Mrs. Goodson graduated from Duke University with a Bachelor of Science in Biological Anthropology and Anatomy in 2003 with an interest in functional morphology and disease.  Upon graduation, Mrs. Goodson started her teaching career at Durham Nativity School, a tuition-free, private, middle school serving young men in Durham, North Carolina.  At DNS, she developed a passion not only for science education, but also advocating for and addressing the needs of undeserved communities.
In 2006, Mrs. Goodson returned to Duke to complete a Master's Degree in Teaching with certification in high school science.  She was recognized with a Noyce Teaching Fellowship as well as a Durham Teaching Fellowship.  Following graduation, she served at Jordan High School in Durham where she held a variety of positions including Freshman Academy Team Leader, Science Department Chair, and Program Head of the Girls' Soccer Program in addition to teaching a variety of science courses.
In August 2014, Mrs. Goodson returned to Norfolk Academy to teach Advanced Biology and is coaching girls' basketball and lacrosse.  During the summer of 2016, she was selected as Director of the Global Health Fellows Program and is excited to work with Mrs. Hall to continue growing the program.
Mrs. Price Massey Hall '02
Assistant Director, Global Health Fellows Program
Mrs. Hall, a 2002 Norfolk Academy alumna, graduated from Middlebury College in 2006 with a self-designed Bachelor of Arts in International Studies focused on African Studies, Political Science, and French. Mrs. Hall developed an interest in global health as a Norfolk Academy student, participating in the exchange program with the Herschel School in Cape Town, South Africa and serving as a student health educator on an Operation Smile medical mission to the Philippines.
 Mrs. Hall has studied and worked across the globe, from conducting public health research in Madagascar and South Africa to interning at the World Health Organization in Geneva to writing health curricula and directing programs in Malawi and India.
Mrs. Hall returned to Norfolk Academy in 2009, where she has taught earth science, coached girls' volleyball and lacrosse, and served as Assistant Director of the academic outreach program, Breakthrough, before becoming Director of the Global Health Fellows Program in 2011 and also the Director of International Programs in 2013. Mrs. Hall attended Harvard School of Public Health's Global Health Delivery Intensive Program in 2013.
Mrs. Hall has a serious case of the travel bug and views taking students abroad and out of their comfort zones as one of her passions. At present count, she has visited 51 countries and cites her most unforgettable meal as snake prepared 11 ways in Vietnam.
Ms. Yonne Nasimiyu 
Associate Director, Global Health Fellows Program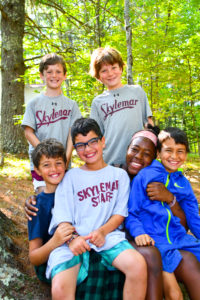 Ms. Yonne Nasimiyu graduated from Stephens College with a Bachelor of Science in Biology. Ms.Nasimiyu was a collegiate athlete that cherished having a parent as a coach.  Her education, athletic career, and coaching helped her to understand the importance of developing and sustaining personal relationships. She values these experiences and wanted to incorporate them into her daily life and future career.  After completing her undergraduate career, Ms. Nasimiyu joined the Norfolk Academy community. She serves as a teaching associate in our Royster Middle School, coaches volleyball,  indoor/outdoor track and assists with the Global Health Fellows Program.
During her childhood, she has a personal and deep connection with global health due to her upbringing in a third world country. Her aspirations are to help improve the quality of life to all communities though access to affordable healthcare. Her engagement in the fellows program has heightened her interest in global health and she continues to explore her opportunities and potential career paths in the world of health.