What is Ignite? Our first ever Global Health Fellows virtual three day event to connect, collaborate, and set the tone for the 2020-2021 school year. This inaugural gathering is a pilot where we, as fellows and directors, will develop and create a new shared experience to understand our world and the global health landscape as well as see our purpose and calling during such unprecedented times.
Theme: Engaging Our Communities Based on survey responses and group feedback sessions, the call to engage with our local community is clear!
First day of GHF Ignite, recounted by Leila Jamali '21 and Maddie Brooks '21
We began our first day of the GHF gathering with an introduction / storytime from our directors and an icebreaker: where would you go in the world if you could go anywhere right now? After the introductions, we finally met our running partners for the coming year. These running partners (one senior, one junior, one sophomore) are accountability teams to check in on one another, provide feedback and support on projects, etc. After a short break, we were joined by Lauren Kiger (NA Class of 2002, Director of Corporate Philanthropy at CHKD) who talked to us about her experience with philanthropy and CHKD's new mental health program and building. It was amazing to see a new kind of program for children relating to mental health in our local area.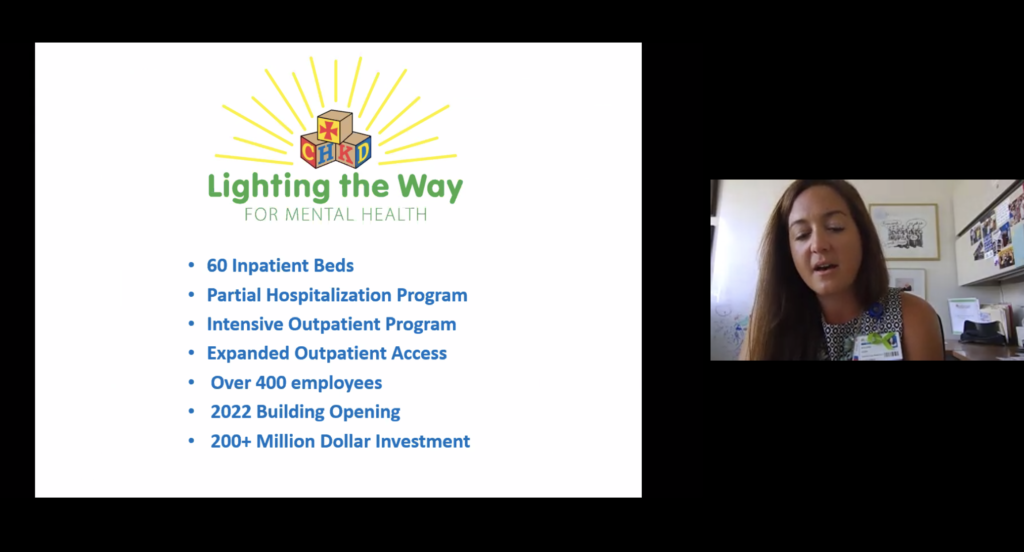 We then shifted into our case competition work, where Mrs. Hall initially introduced the process along with the task we have been given surrounding the case, "Towards Equity, Efficiency, and Eradication: Cervical Cancer Control in Rwanda." For the next two days, we will be working in groups to propose a more comprehensive Cervical Cancer Program in the form of a presentation, which will be judged by a professional panel! After a quick discussion about the 6 Elements of Success, the essential components for any successful intervention or project, including adequate funding, political champions, and technical innovations, we dove into working on this case. We broke into our teams to discuss how to begin research and development of a program for this case.
Finally, we introduced "elevator pitches," short descriptions of your program/idea or of yourself in relation to your program. For our purpose, Global Health Fellows use these quick pitches to introduce speakers or strangers to what our fellows group is or who we are. We will be able to practice these with each other in the coming days and start to develop a stronger GHF bond!
It was a great first day together (virtually), and a good kickoff to the upcoming year!
___________________________________________________________________________________________
Second day of GHF Ignite, recounted by Ella Davis '21 and Anaiya Roberts '21
The second day of IGNITE: A GHF Kickoff began with a few bumps and bruises. Caught in the aftermath of a particularly windy tropical storm, a few students didn't have power that morning – a predicament that proved to be especially challenging through virtual communication. Nonetheless, we were able to quickly get in touch with one another and delay the start of our Zoom gathering to begin with a presentation from Dr. Tom Chamberlain.
Dr. Chamberlain talked to the majority of the GHFs along with Mr. Wetmore about Healthier757: a community-wide health literacy initiative to improve the health and wellness of Hampton Roads' citizens and the economic prosperity of our region. His talk really enhanced our vision of working locally this year, and it was especially empowering to learn that some of their work directly targets student health literacy. In the spring, Michela Jones '21 tackled that issue with Dr. Chamberlain's EdLogics platform, aimed at improving health literacy through interactive games, and created a friendly competition between all Fellows groups. Through rewards and a lot of smack talk, we were all able to better comprehend different health issues.
After meeting with Dr. Chamberlain, we continued on with the events planned for the rest of the day. Following a short break, to regroup and assess the virtual accessibility of students, we met within our case competition groups to prepare for our presentations the next day. The case competition this year was based on a case from UVa centered around cervical cancer control in Rwanda. Each group had to propose an idea to the Rwandan government to more efficiently and effectively control cervical cancer cases in the country.
After time with our groups, we decided that it would be best to end the day with a silly icebreaker, after the difficulty of the day. The icebreaker of the day was for each student to pick a movie to watch, if they could only watch one for the rest of their lives. This simple question was followed by a lot of silent, muted Zoom laughter. It was a light-hearted end to a stressful day.
___________________________________________________________________________________________
Third day of GHF Ignite
Recounted by Erin Clayton '21
And just like that, we arrived to the final day of IGNITE 2020! Michela and I kicked the day off with a quick icebreaker of, "If you had to delete all but one app from your phone, what would you keep?". I loved hearing the different answers everyone had and reasons behind their choice! Next in the morning, Mrs. Eskander led us in a current events discussion, mainly regarding COVID-19. We broke into breakout groups and deliberated the complex decision to return to school, and it was very interesting to better understand everyone's different point of view.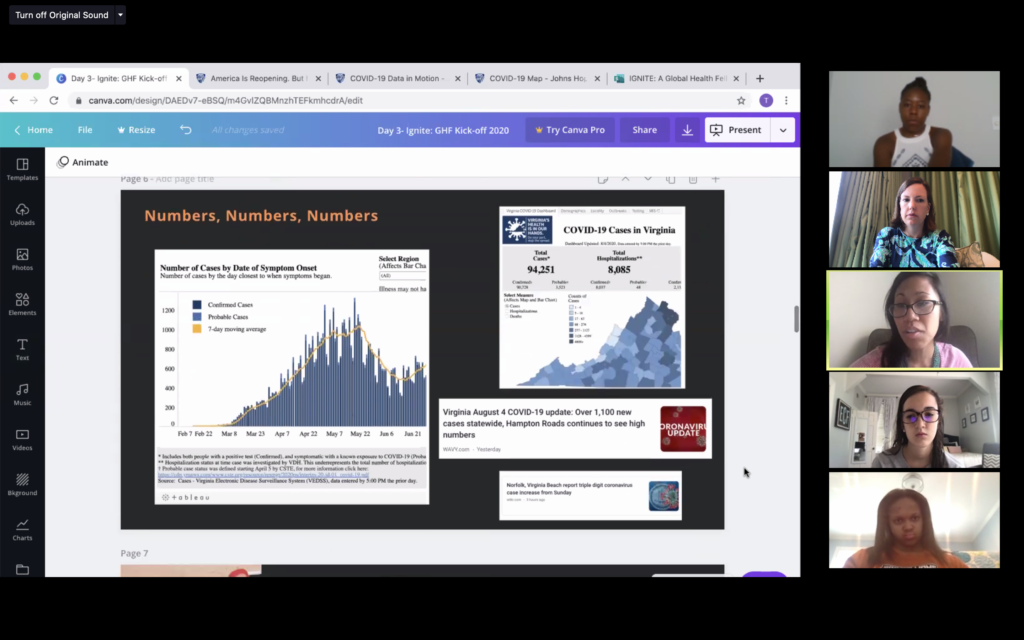 We swiftly moved into a final 15 minute practice with our case groups, and then met our judges for the competition: Gabi Diskin (NA and GHF '18, UVa '22), Sara Krivascy (UVa '20), and Mr. Wetmore! Gabi is a Norfolk Academy Global Health Fellow alum from the Class of 2018, so it was great to reconnect with her as she is now entering in the Batten School of Leadership and Public Policy at UVA (in fact, she participated in a competition of this same case at UVA earlier this year!). Sara is a recent graduate of UVA and was the lead case writer of this case, so she was able to provide an amazing perspective on how to approach a solution. And of course, we know Mr. Wetmore as the Director of the Batten Leadership Program at Norfolk Academy.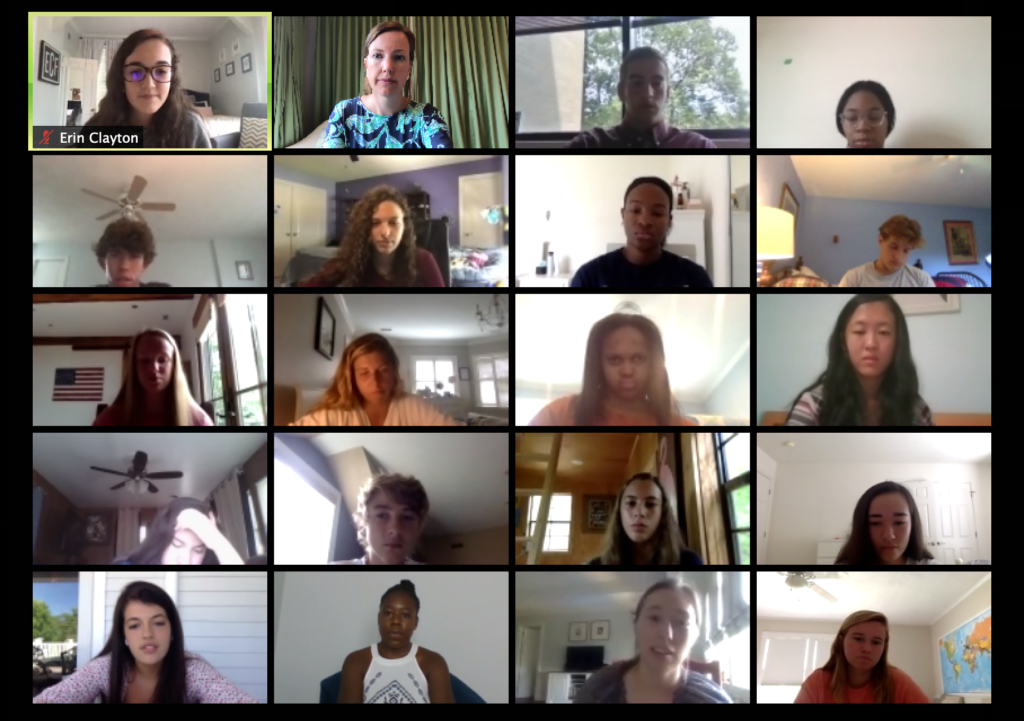 Recounted by Michela Jones '21:
Following the introduction of our judges we moved into our first case competition presentations of 2020. Everyone did a great job, and especially the 23s as it was their first case competition as Global Health Fellows. The judges provided some productive feedback with many challenging questions after each group presented. Afterwards, the judges and directors deliberated and selected the group of Ella, Abby, Julianne, Bella, and Gavin as the winners (congrats!). Their solution centered around the comprehensive training and use of Community Health Workers (CHWs) to promote self-screening, implementing further sexual health educational programs in schools, and recruiting President Paul Kagame as the initiative's champion and social media advocate.
We shifted our attention to a panel of Norfolk Academy and Global Health Fellow alums including Gabi Diskin from the Class of 2018, Justine Kaskel, from the Class of 2017, and James Hood from the Class of 2019. They provided some insight on their lives and gave us some feedback about college and Norfolk Academy. It's always nice to catch up with former NA students.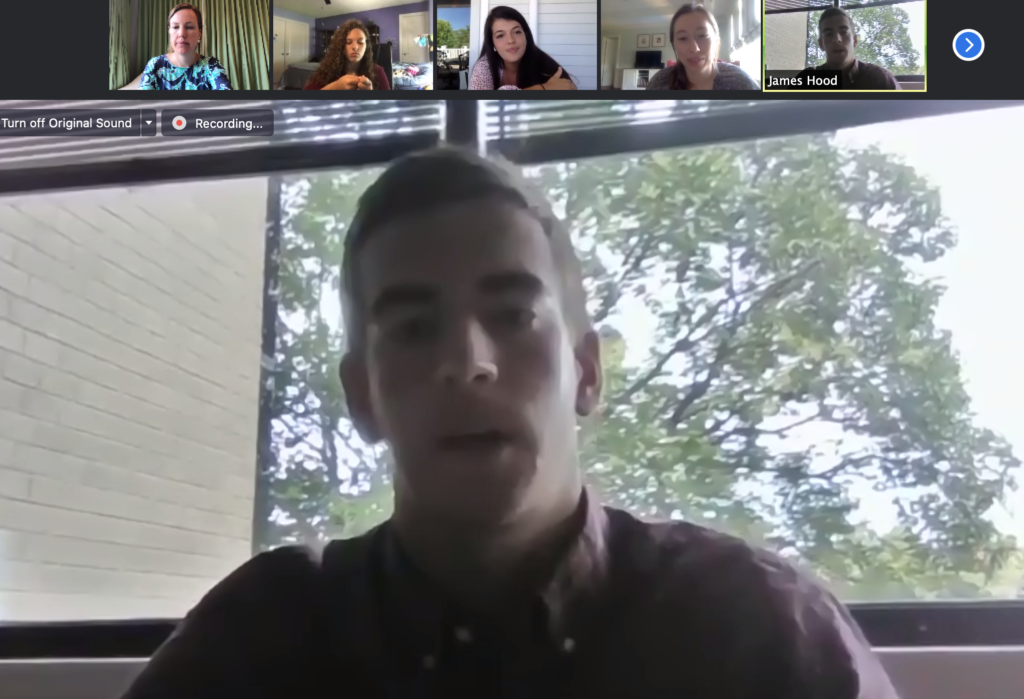 Next up, we broke up by cohort and reflected on IGNITE 2020. Finally, we all came together and shared some concluding thoughts. It was great to connect virtually with all the Global Health Fellows these past few days and we can't wait to bring the energy from IGNITE directly into the 2020-2021 school year!!