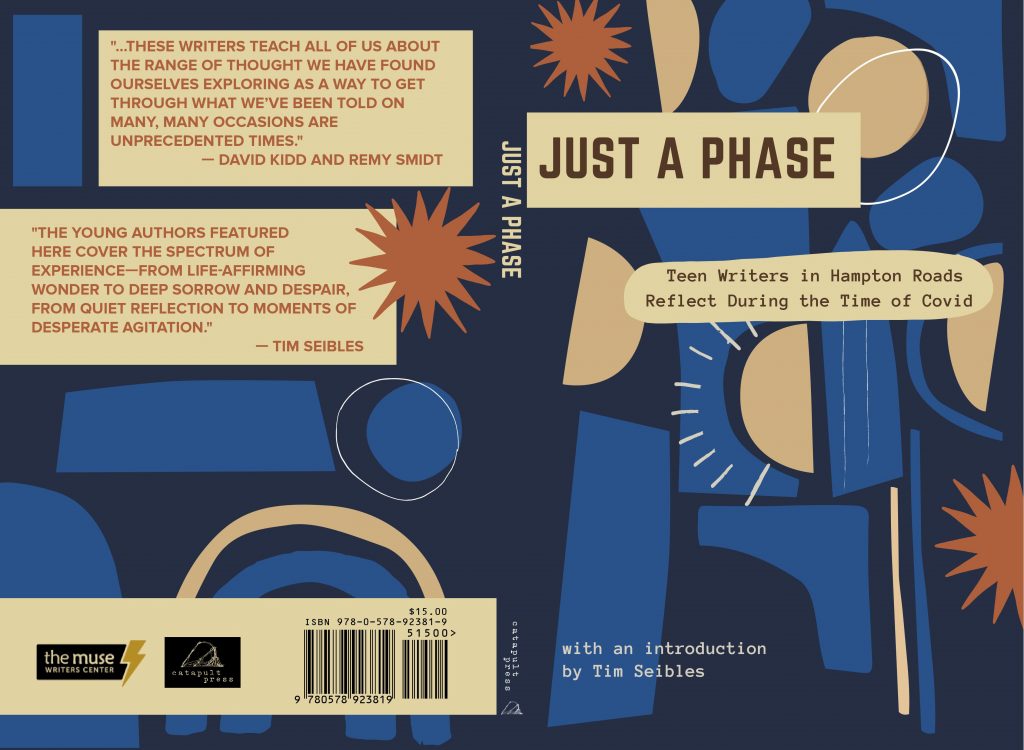 Just a Phase; An Anthology of Teen Writing in the 757
Last year during the COVID 19 quarantine, the Literacy Fellows found ourselves stuck at home with little contact with the outside world. Feelings of frustration, anxiety, hope, and longing festered in all of us and we turned to writing as a way to process these extremely complex and contradicting feelings. For the past couple of years, we have partnered with the Muse Writing Center in Norfolk to connect with other teen writers in our area. The Muse is a literary center that offers writing classes and fellowships and acts as a platform to amplify the voices of local writers. The Muse community has always welcomed the Literacy Fellows to their teen open mic nights and writing programs and as all of us began to produce more and more writing, we realized there was an opportunity to work with our peers and create a collection of our writing from a wider perspective than just the Literacy Fellows. It was really important for us to have writing from teens from a variety of different schools and cities because we wanted to have a wider perspective on the teen voice specifically during the period of total lockdown. Our anthology is separated into different categories of writing that each focus on a specific and universal feeling. We collected everything from poems about quesadillas to complex essays on the desperate feeling of hopelessness during a period of seclusion. Literacy Fellows worked persistently to edit, design, and publish the collection, producing a finished anthology that would become Just a Phase: An Anthology of Teen Writing in the 757.
This coming October, the Literacy Fellows in collaboration with the Muse will host a celebration (most likely over Zoom) to recognize all of the work put into Just a Phase. More info to come on the event, so stay tuned!