Written by Audrey Peck '20, recounting March 10th
We started out the day learning about sustainable development in the northeast of France and seeing the estuary and bay in extremely windy conditions. From there we headed off to a quick lunch, then journeyed four hours to Paris! It turns out we had nothing to be worried about (we were all nervous about seeing our families) because they were all super welcoming, and it was exciting to see our corres again and meet their families!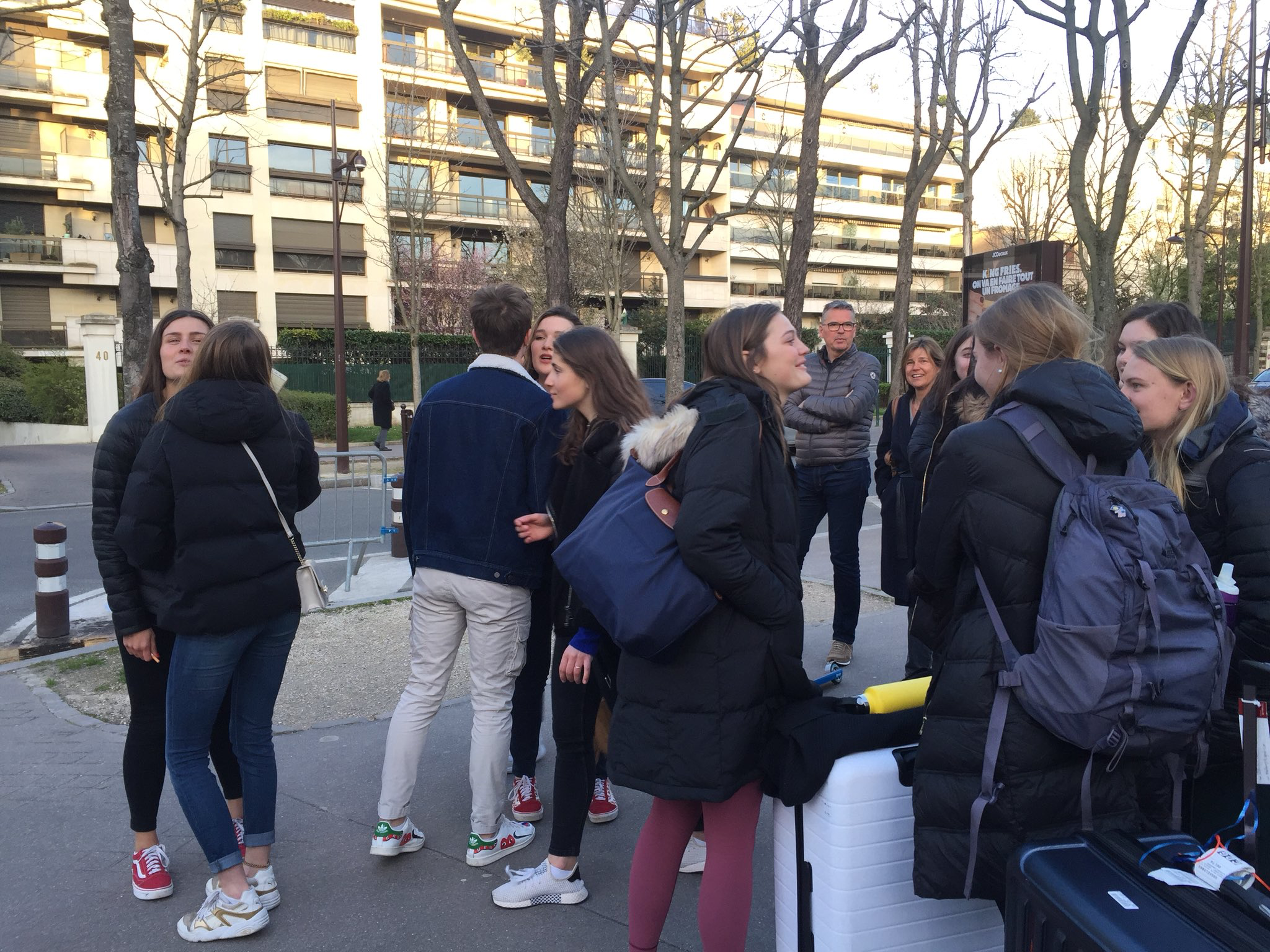 Written by Ells Boone '20, recounting March 11th
Today, we each woke up in a separate place for the first time of the trip, in the homes of our correspondents. We each successfully got to St. Do on time and nervously introduced ourselves to the school. After chapel, we were greeted with a light snack before a tour of the school. The eventful morning continued with classes. I went to one Spanish class and one math class, each much different than our own at NA. After a quick lunch, we headed out on the metro for the first time to Le Marais, a historic neighborhood in Paris. Le Marais was very nice and contained many churches, shops, and bakeries. We ended the day back at St. Do where we went home with our respective corres.