Written by Sofia Wachtmeister '20, recounting March 7th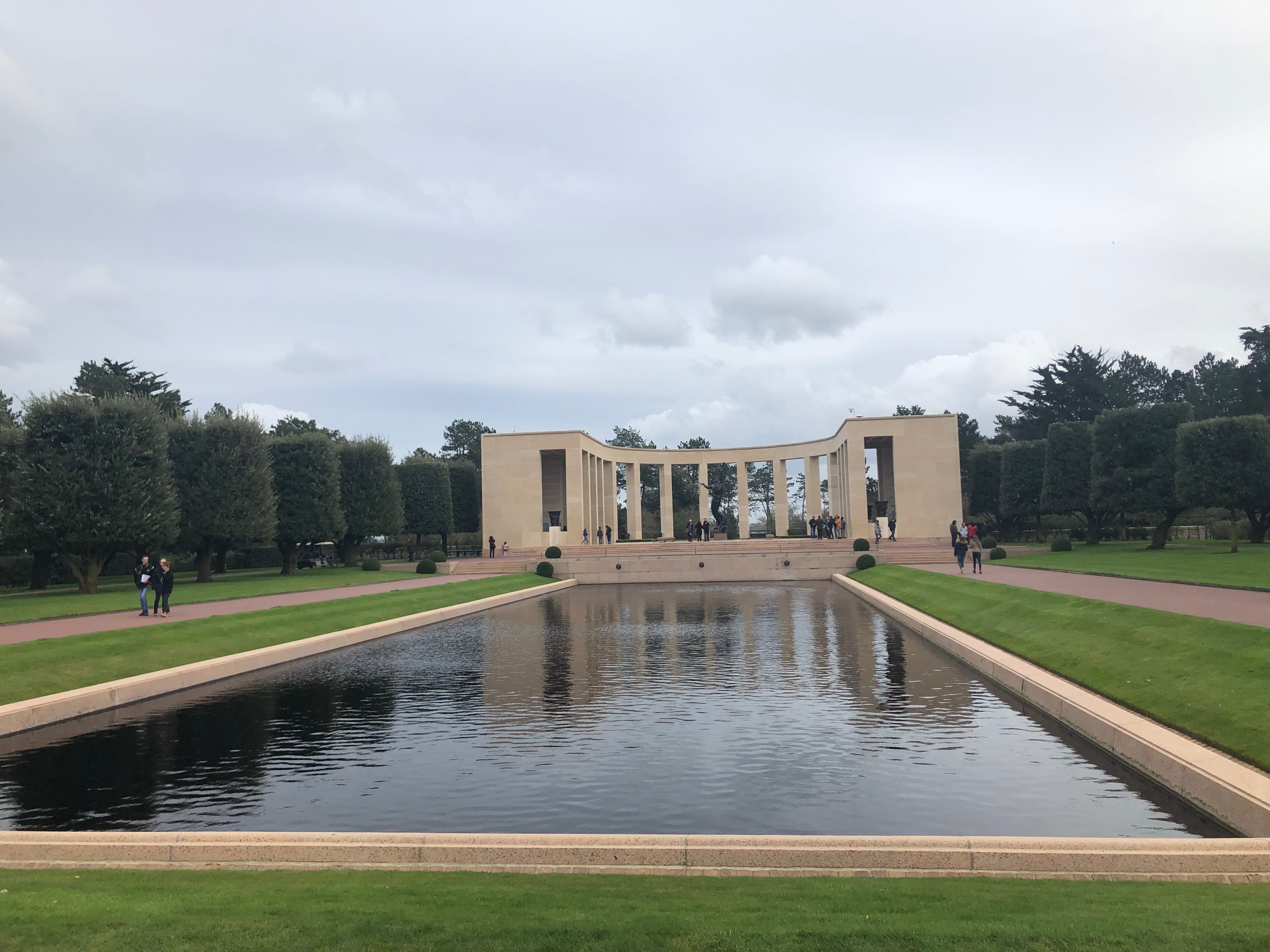 We had a wonderful day today! We woke up and had a great breakfast with assorted breads and cereals. Then, we went on a 2-hour bus ride to a World War II museum. It was very interesting and ended with a short movie. A tour guide joined our group to show us the beaches of D- Day. Soon we made our way to the cemetery. It was a very eye opening experience!
Written by John Gregoire '20, recounting March 8th
 In coming to France, one of the things I had anticipated most was the food, and the first day did not disappoint. After a long travel day, after which all of us were exhausted physically, we went to a bakery and got subs and baked treats. Personally, I was feeling somewhat sick, as well as sleep deprived, but once I got that sub into my system, it gave me the energy I needed and allowed me to better enjoy the Bayeux Tapestry. The trend of good food continued at dinner, where we enjoyed foods that we were not used to, which were all good. The meal was capped off with a cheese platter, with three distinct cheeses that I had never tried before. It was fun being adventurous and trying new foods, and I found a lot of new favorites.